4 Best Strategies for Successful MMS & SMS Marketing
By: EZ Texting

---
Marketing outreach revolves around four main elements: promotion, engagement, alerts, and reminders. SMS marketing is no different in this respect than other marketing channels. Therefore, when you develop your strategy for MMS marketing, it is important to keep these four ideas in mind.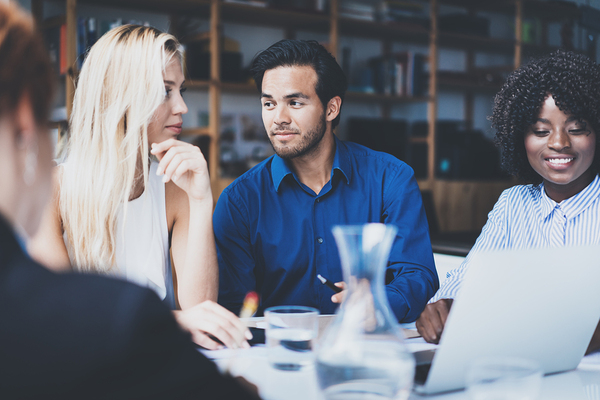 Get your team together and build a strong foundation based on these principles.
You might decide that your texting program will focus on one area, while other marketing channels will focus on others. Alternatively, you might decide to use all four in your texting campaign for a more diverse program.
No matter how you use it, it important to bear in mind certain SMS marketing best practices to get the most out of the program. It is likewise important to understand the nuances of each of the four elements so you can expertly use them.
Promotion
Promotion is the way that you advertise your products and services to potential customers. It is about spreading the word about your company and increasing brand awareness and recognition. It is often the top part of the sales funnel, where you are taking in as many potential people as possible to eventually convert them into a customer.
There are many ways to utilize SMS marketing for promotion, but one of the best ways to
use SMS marketing in your promotional efforts
is as a call to action.
Any strong piece of marketing or advertising material requires a good call to action. This should be something that motivates the person to act while also being easy to get them to take immediate action.
You lose a significant amount of the power of advertising if it requires a person to have to remember to take the action at a later time. That is where SMS marketing really
demonstrates its power
.
It is easy to include your MMS marketing program on any existing piece of marketing collateral:
Radio or TV spots


Billboards


Print ads


Flyers


Digital properties


Social media accounts


Email
You simply add a keyword and shortcode. Around
90 percent of people
carry their cell phones with them at all times, so they can take action right away, increasing the efficacy of your marketing. Adding some incentive, such as an offer, increases the motivation for people to take the action.
This not only helps to strengthen the efficacy of your marketing materials, thereby increasing your brand awareness and pool of potential customers, but it also helps to increase the number of potential subscribers. Then, you have a pool of interested people to use the second element of a texting campaign: engagement.
Promotion combines well with other elements of marketing. You might use a texting program to send new product alerts, offers and deals, and other messages that promote a certain event, service or products
Promotion: Best Practices
When you use texting as a call to action, there are a few SMS marketing
best practices
to follow. First, add some terms and conditions when possible that are easy to understand. You want to let people know that they are signing up for a regular marketing program when they text the keyword.
This is easily done with a confirmation email that auto-responds when a person texts in the keyword. In this confirmation email, include some brief terms and conditions and a link to more information. Ask them to reply to confirm their opt-in to the program.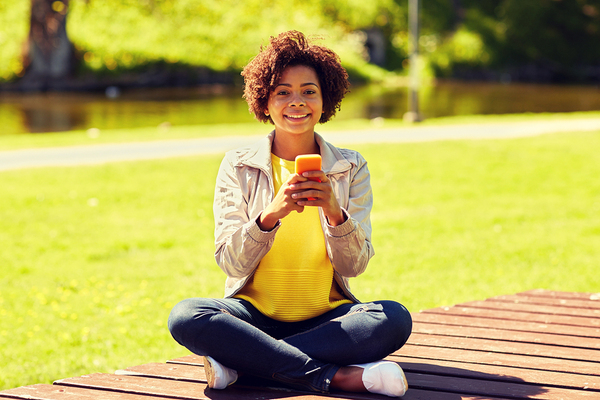 The great thing about texting is that people can take action from anywhere.
An example might be "Text CONFIRM to join our texting program or STOP to opt-out. Click here for terms and conditions [with link]."
Also, when you create a call to action, you want to use the right language to get people to take action. This typically includes strong motivational language. This works no matter where you include a call to action, including on any future texts in your texting program.
It is best to use action verbs along with some adverbs that create a sense of urgency. This should be done in as concise a manner as possible since you only have 160 characters.
A good example of a strong call to action that can be used to get people to join your program is "Text [Keyword] to [shortcode] to join our list and receive exclusive deals and offers. Get 20 percent off for texting today."
Engagement
The second main element of MMS marketing is engagement. Customer engagement has become an essential component of business because more and more customers choose where they buy products based on their experience of that business. They rely more on emotional reasoning rather than logical reasoning (such as price or location).
This makes it even more important to create excellent customer service and find ways to continually engage with customers.
SMS marketing is a great way to engage with customers. In fact, it has a
higher engagement rate
than email and other forums. There are several types of messages that you might send to garner more customer engagement:
Surveys


Polls


Contests


Information and tips


Exclusive news


Customer service messages


Offers and deals
Each of these avenues of engagement provides something different for customers. Surveys and polls let customers tell you what they think. Contests are always fun and increase the number of people who choose to opt-in since customers love to win new things. Many customers will wish to learn information and tips, especially if it is exclusive news about your company, products or services.
Offering customers service via text improves your service to your customers since it is easy for them to contact you with questions or problems from anywhere at any time.
Some of the most common message types are offers and deals. These get people to come in and shop at your business, but you want to always mix up your offers so that they are not the same basic offer every time. This reduces the impact of your offers since people know they can use them at any time.
Engagement Best Practices
Many companies choose to use several of these forms in order to keep customers excited about their program, rather than deciding to opt out because they tire of the same, boring messages over and over again. The important consideration in terms of engagement messages is that you create
content of value
for your customers.
There are several ways to determine what your customers might want from your program:
Perform market research


Review the demographics


Directly ask customers through a poll or survey
Many companies find it beneficial to create a persona based on their target audience that is created through looking at shopping behaviors, demographics, and psychosocial characteristics. You might have more than one of these personas. Then, create messages that are attractive to your target audience.
If you have more than one ideal customer persona, divide your subscriber list into groups based on their various characteristics and then send personalized targeted messages. This increases the efficacy and engagement of your program.
Although it is tempting to send out several messages to really take advantage of the benefits of customer engagement. However, people do not appreciate being inundated with text messages, even though they do wish to hear from companies via text. This means you need to find the right frequency of texts for your program to get the peak success rates.
If you text too little, then customers will forget about your program or decide to opt out. Alternatively, if you text too often, then customers will get annoyed and opt out.
Most companies find that texting between
two and four times
per month is ideal, but you might need to poll your customers and perform some testing to determine the ideal frequency for you.
Timing is also important, especially for offers and deals. You want to provide customers sufficient time to use the deal, but you also want to create some urgency. Because most people
open texts
within a few minutes of receipt, it is the perfect medium for flash sales and limited time coupons.
Alerts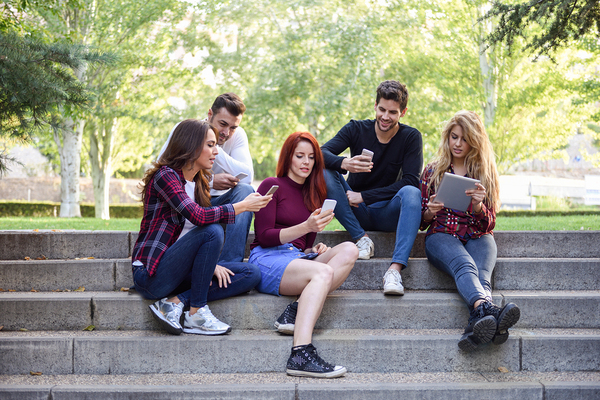 Send out texts to let people know about emergency situations.
Another common type of MMS marketing messages is alerts:
Emergency alerts


Alerts about events


Transactional messages
Educational institutions find SMS marketing a great way to alert their students, faculty, and staff of any activities on campus, including any emergencies that might arise. You might also use this to alert your staff to any emergency situations.
Because most people open text messages and have their phones on them, you can feel confident that they have read the message. That is why it is so great to use texting for important information, like emergency alerts.
Many customers prefer using texting for transactional messages. This might be for when they have bought something, it has shipped, it is ready to be picked up, or any other message that you might normally send via email or mail.
When it comes to alerts, there are not too many unique best practices. You want to avoid sending them more often than you need to do, and you want to be careful about the timing. Emergency alerts might be fine to send outside of business hours, but any other messages should be sent during the day at convenient times that are not disruptive to the customer.
Reminders
Reminders are similar to alerts in that they send specific information to your customers. Their purpose is to simply remind customers about something they already know about. For businesses that sell products or offer services, this might be reminders about sales or events in store. Businesses with many events might also use it to send a last-minute reminder about events to boost attendance.
Medical professionals, service-oriented businesses, and other appointment-based business find that sending appointment reminders via text leads to fewer no-show appointments, reducing the financial loss when that happens.
When you send appointment reminders, you want to find the right time. It should be close enough that people do not forget, otherwise, you have missed the purpose of the reminder. However, you want to provide sufficient time to let the person alert you if they need to change the appointment.
Most people send out reminders about 24 hours ahead of time, but you might choose to send them closer to the time. The same SMS marketing best practices apply to event reminders as well.
General SMS Marketing Best Practices
The above discussed certain best practices for each of the central elements of marketing. There are some additional ones that should be used for every single text you send out, no matter the intention behind it.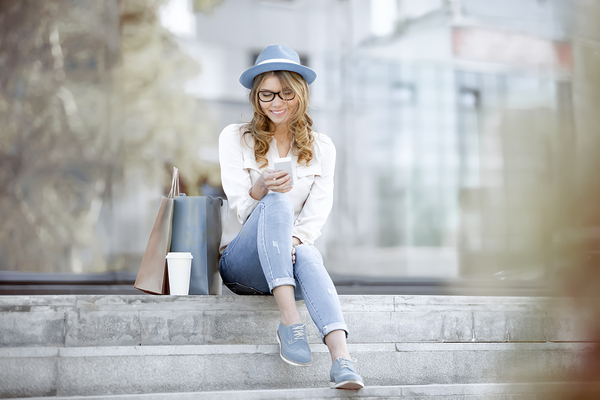 Make sure to get permission before you start texting customers.
First and foremost, always get permission from your subscribers, especially if you plan to send marketing messages. This ensures that you remain in compliance with texting guidelines and rules.
If you send out several types of messages, such as reminders, transactional messages, and marketing messages, then you will need to have permission to send all three types of messages. You cannot assume that someone who signed up for reminders will also want to receive your marketing messages.
Make it clear to them what the program will provide, and then adhere to this contract. Also, make it easy to opt out. Keep track of all opt ins and opt outs in case you need to review it at some point.
MMS marketing is a unique channel that needs to be utilized as such. Do not simply reproduce the same content to send to your subscribers. Remember that several of them will follow you on social media, regularly read your blog, receive your emails and otherwise engage with you through several channels.
Therefore, they will have no incentive to join your texting campaign if it does not have its own unique enticement. This might be special offers and deals, exclusive information, early access to sales or other motivations for joining.
Ready to get started with your text message marketing campaign?
Sign up for free
.