The 4 Elements of a Successful Text to Vote Campaign
By: EZ Texting

---
How can you get the vote out? Whether you're a coffee shop that's choosing a name for a seasonal drink or an insurance provider that wants to poll your customers about their most pressing questions, you need a quick and simple way to get feedback from your customers. With text-to-vote SMS polls, you can easily connect with your customers and get their thoughts within moments, rather than waiting for days or weeks for the results of a survey or a focus group. 
1. Use Custom Keywords 
Did you know that you can receive custom information about your customers' interests and choices just by setting up a poll? 98% of the population has access to a mobile device that can receive text-to-vote SMS polls, and most of these messages get opened within three minutes of delivery.
If you're polling your customers, you can set up custom keywords. These keywords are ones that your customers will connect to your business. For example, if your floral customers want to sign up for a text-to-vote service, they can text the word "flowers" to you, receive a free gift, and sign up for your list.
2. Make It Simple 
One of the best things about using a text messaging service to run your promotional campaigns is that it's so simple. You don't need to worry about setting up a detailed explanation or many options. Just ask your customers simple questions using keywords, and set up your keywords beforehand so that you can easily replicate or modify a past campaign. For instance, a restaurant could poll its customers about potential new products on the takeout menu, asking them to place a keyword such as 'MyVote' in front of their favorite takeout option. You can name your poll, choose an end date, and add choices, and the polling software will automatically set up a sub-keyword for each option.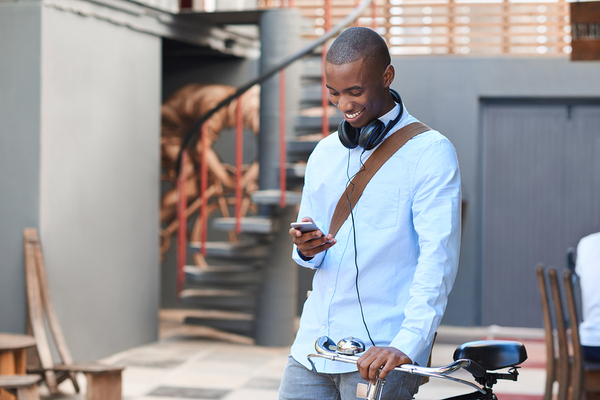 3. Hone Your Promotional Message 
When you use text message marketing to get people to vote on a specific question, issue, or product choice, you have the opportunity to refine and define your promotional message. How do you create the best possible message for your audience? 
Your message must be short and to the point. 
Polls and votes can be interactive. For instance, you can invite customers to vote and be entered into a free draw.
Create a sense of urgency around your text message. Give it a time limit and let people know you'll be taking action based on the results.
Get personal. According to Inc, "Customers respond more to materials addressed directly to them, so insert your subscribers' name when you can. You can also target your customer with more relevant texts based on their preferences."
Make sure that you add a call to action. The purpose of text-to-vote campaigns is to get your customers to vote.
4. Track Your Analytics 
Text-to-vote campaigns are very effective. According to Small Business Trends, in 2016, "your average, run-of-the-mill retail business saw an email click-through rate of just three percent." 
After you send out a text-to-vote message, you need to track the results of that vote, but you also need to track how the campaign performed so you can optimize your next campaign. Track the results of your poll and look at the numbers in graph form, and you can make decisions based on the results. Better yet, view delivery rates, open rates, reply rates, and changes in engagement. Easy access to analytics allows you to focus on the detailed elements of your polling so that you can see what keywords, text messages, and even times of day work best for customer connection. 
Would you like to increase customer connection with a text message service? Try EZ Texting. We're here to make communication simpler for everyone. Sign up for free today.