5 Easy and Effective Online Marketing Tools for Small Businesses
---
There are hundreds of online marketing tools specifically built for small businesses. From text marketing and email software to social media management tools and content management systems, the list of available marketing technology is virtually limitless. However, the question must be asked — with so many online marketing tools available, how do you know which one is right for your business?
Finding the right marketing software for your small business depends on a few mission-critical factors. How big is your team? What are your marketing goals and objectives? What is your total marketing budget? What are your marketing pain points? How much are marketing inefficiencies costing your business?
In your search for the right marketing tool, prioritize the software and systems on our list. And, of course, use the expert insights in this article to guide your decision-making.
The 5 Best Online Marketing Tools for Small Businesses
The fact is, we've helped thousands of small businesses just like yours. And when it comes to online marketing software, we know what works and what doesn't. Choose from these powerful and results-driven marketing tools.
1. Text Marketing Tool
Many small businesses invest in text message marketing to attract prospects, nurture customers, and increase sales or conversions. Unlike other direct marketing tools, text messaging is fast and personal. Additionally, recent studies indicate that 90% of business text messages are opened within the first few minutes of receipt.
Pro Pick: EZ Texting
As a recognized leader in text message marketing, EZ Texting has been trusted by more than 160,000 businesses. From promotions to instant notifications, EZ Texting makes it simple and easy to send important marketing messages. Send your first message in minutes!
2. Graphic Design Tool
A graphic design tool helps business owners, marketers, and designers to work smarter and more creatively. In most cases, a graphic design tool gives small businesses the ability to create on-brand and engaging graphics for both offline and online use. The most effective graphic design tools for small businesses are simple, easy to use, and don't require any technical design knowledge or know-how.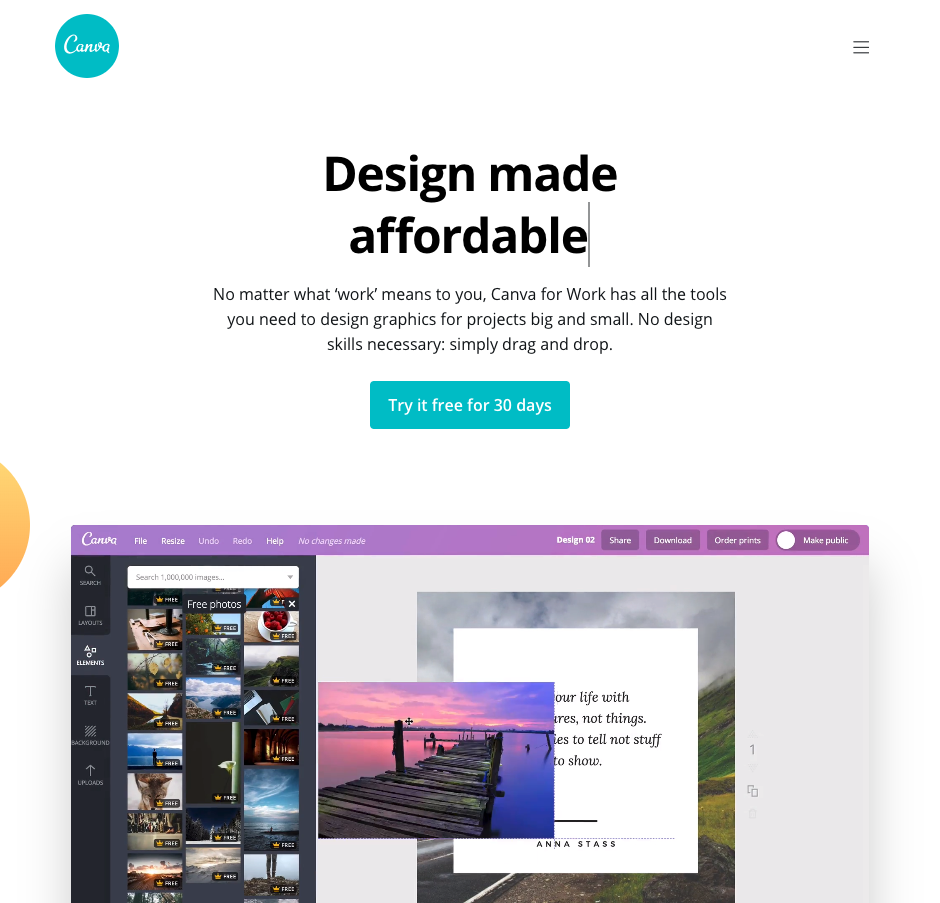 Pro Pick: Canva
With drag and drop features, Canva makes it easy for brand designers to bring their brand vision to life. Additionally, this one-click tool automatically sizes graphics for social media.
3. Social Media Management Tool
Is your small business struggling to manage multiple social media accounts? Most social media management tools make it easy for small businesses to schedule and analyze social media performance all from one place.
Pro Pick: Hootsuite
A favorite among small business leaders, Hootsuite makes scheduling, managing, and reporting on social media content a breeze. Additionally, Hootsuite's team plan is ideal for most small businesses. With access to 20 social profiles, three user accounts, a $2,000 monthly advertising boost, and live in-dash support, Hootsuite helps teams to work more efficiently. 
4. Email Marketing Tool
Choosing the right email marketing tool can have a significant impact on the success of your email marketing campaigns and promotions. If you haven't considered email marketing for your small business, recent studies have shown that email marketing on average produces a 4300% return on investment for most businesses. From sending important sales reminders to managing email contacts, most email marketing tools are well-equipped to handle big and small email marketing tasks.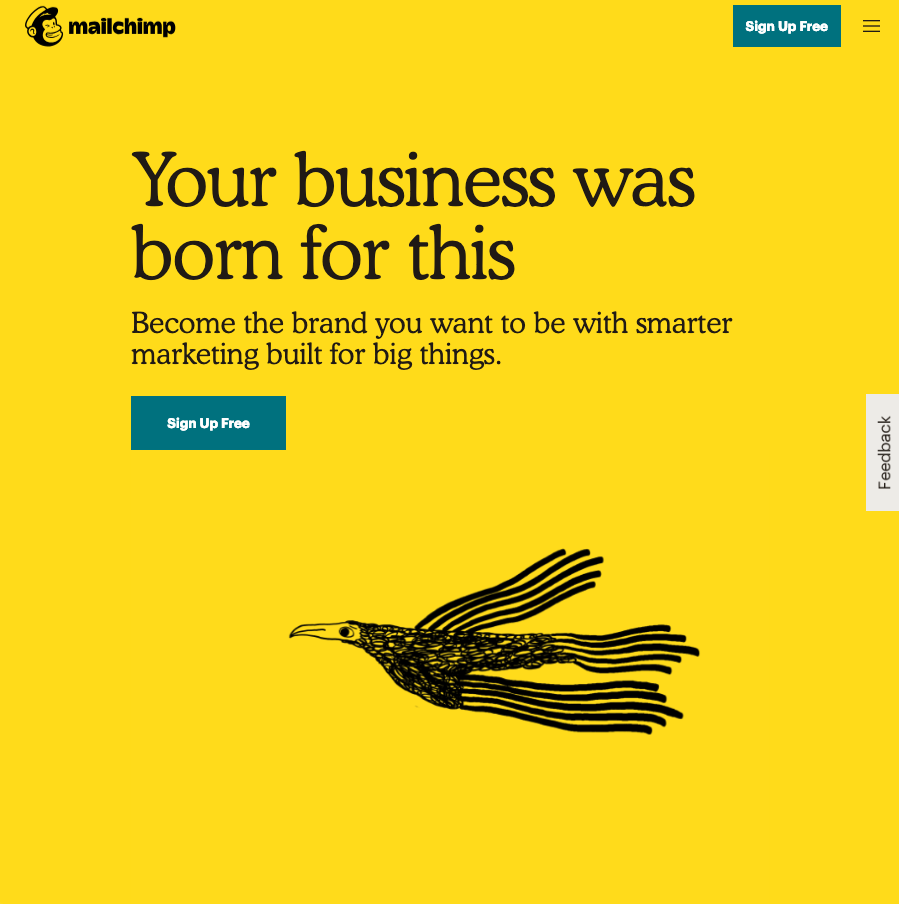 Pro Pick: MailChimp
Email marketing doesn't need to be overwhelming. MailChimp helps small businesses to connect with audiences and take email marketing to the next level. Choose from three distinct plans — forever free, monthly, pay as you go — and instantly connect with your target audience using drag and drop tools, smart content, and more.
5. Keyword Research Tool
Most small businesses make the mistake of overlooking keyword research tools. These types of tools help businesses to maximize the effectiveness of their digital content through search engine optimization, competitor analysis, and more. The most successful small businesses know that keyword research is the bread and butter of any content marketing program, website build, and social media campaign.
Pro Pick: SEMrush
SEMrush is a keyword research tool packed with competitive intelligence. SEMrush is trusted by internet marketers all over the world including Philips, Forbes, PayPal, Hyatt, and more. Use this tool to find keyword and advertising opportunities before your competitors do.
Achieve Small Business Marketing Mastery
You'll find out quickly that investing in one or more of these online marketing tools will position you and your business for sustained marketing success. As a leader in the text marketing industry, we know that text messaging is one of the most proven and cost-effective marketing tools available to businesses of all sizes.
"We reach hundreds of customers to keep them informed on educational opportunity, promotions, new product launches... also, EZ Texting works perfectly and offers excellent customer service." - Bob Cazet, Alumni Football USE
To guide your own mass texting journey, use our special texting roadmap.
The 9-Step Roadmap to Mastering Text Message Marketing will help you create an actionable text marketing plan. Following these nine steps doesn't guarantee text marketing success, but it will certainly point you in the right direction.
Photo: Getty Images/Kerkez