The 5 Rules for Succeeding with Text Marketing
By: EZ Texting

---
When you're using text marketing for the first time, you need to know the rules of the game. Otherwise, you'll make an investment that could have a low return. With these five rules for text marketing, you'll be able to connect with your customers and build a thriving business.
1. People Must Opt-In
You can't just get enthusiastic and transfer all of your customers' phone numbers over to your new text marketing campaign. That's spam, because they have not consented to receive texts from you. With consent, you'll have a much more enthusiastic group of people who are keen to get offers from your business.
2. Your Customers Need to Know What to Expect 
Preparation is a huge part of the success of your text message marketing campaign. In addition to the initial consent to be part of the campaign, your customers need information about the frequency and content of texts. They also need to know how to opt out. That way, they understand the volume to expect when they receive text messages from your business.
3. Target Your Texts 
If you send out an email or make a post to your blog, you'll ensure you target a specific audience that is interested in specific products that you sell. Make sure that you do the same with your texts. Segment your text audiences as well to focus your marketing efforts. According to Sparkpage, targeting "can make the difference between seeming like an informational message and spam."
For example, if you have a yoga studio and notice that specific customers always make the 6 am class, target your early morning offers to that group, not the ones who come in for a class at 8 pm. 
Make sure that you include a focused call to action in your text marketing as well. Tell your customers exactly what they need to do to redeem your offer instead of sending them a general message about your business. According to Inc, "if you want customers to take part in a campaign that has them text your keyword to a five-digit number (your shortcode) make sure those two items stand out and aren't buried in the message."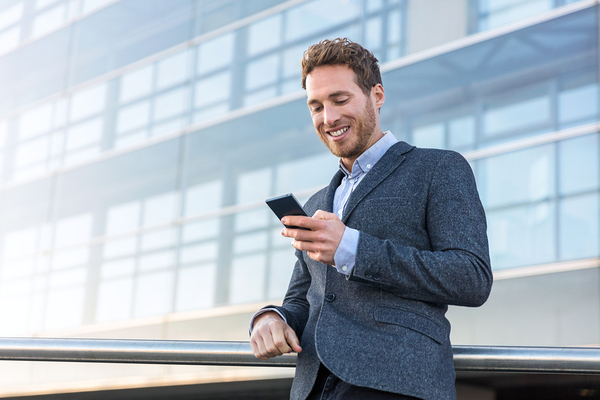 4. Watch Your Timing 
The best time to text is during the work day, and the optimal volume is 2-4 times per month. Try not to inundate your customers with text messages; they'll feel overwhelmed. In this case, less is really more. A targeted text message sent at the right time will inspire people to action, while many less valuable text messages will simply irritate your customers.
5. Make Your Texts Valuable 
You've focused on your audience, but have you made them a valuable offer? If the text message only offers a few dollars off a large ticket item that people buy infrequently, it's unlikely that your customers will be wildly excited. On the other hand, if you offer an easy access item with a low price point, such as a sandwich, then including a free drink with purchase will drive people to your business — especially if you send out that text right before lunch. Aim for a text that has value to a wide audience and that will be immediately accessible to them. 
At EZ Texting, we understand that you are committed to building your business, and we want to help you succeed. Connect with us to learn more about how text marketing can grow your customer base: sign up for free today.