5 Texting Strategies for 2018
By: Jessica Terashima

---
After the dust settles on holiday sales and celebrations, what's next for your outreach plans? Have you thought about your texting strategies for 2018?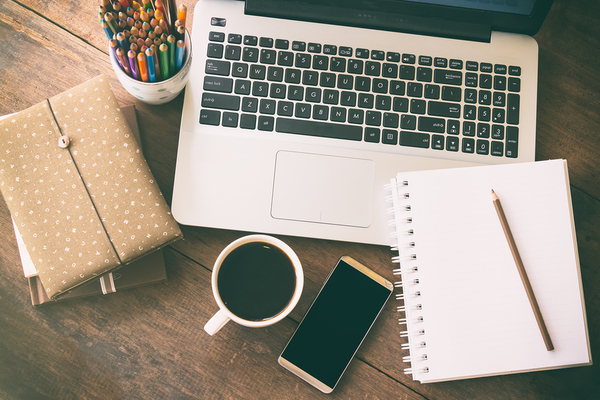 Before you know it, the New Year will be here and it will be time to get back down to business as usual. EZ Texting can help you harness the power of texting to improve connections with your contacts at every stage of your relationship, year-round. Texting can help with growing your list, boosting traffic, encouraging engagement, and improving efficiency.
Want to go into the new year strong? Here are 5 texting strategies that can help you thrive in 2018:
Deepen Engagement with Post-Purchase Follow-Ups: 

According to the National Retail Federation, holiday sales can account for up to 30% of a company's yearly sales. Instead of leaving those buyers in the cold, consider reaching out with a text message. Ask them to rate their recent purchase or offer a "thank-you" coupon. Remind them that your company is interested in them year-round!

Make a Resolution to Grow Your List:

Growing your subscriber list via texting with a Keyword takes a little advanced planning. Start by securing the right one, such as EZSUBSCRIBE, and then you can market it. Our customers get the best results when they display their keyword widely and also provide incentives. For example, you could put the phrase "Text EZSUBSCRIBE to 313131 to receive our weekly specials" on store signs, business cards, brochures, email signatures, and on your website. The first step is to sign up for a service like EZ Texting and then secure your Keyword.

Save Time and Money with Automated Notifications:

How much money is your, and your employees' time worth? If you spend precious work hours reminding contacts about appointments, bills, or deliveries via phone or email, consider sending automated texts instead. You'll have fewer no-shows, a reduction in late payments or missed packages, and less time spent trying to connect.

Commit to Providing One-on-One Customer Service:

According to research, over 50% of consumers prefer to text with their customer service representatives. So how does this work? Services like EZ Texting's EZ Chat turn a standard, 10-digit phone number into a text chat channel. EZ Chat can text enable your existing phone number, or help you purchase a new one, allowing you to have personalized, one-on-one text conversations with your contacts. 

Plan for New Promotions that Lead to Ongoing Relationships:

Many retailers rely on promotions to drive sales growth, but how can you use texting to make a bigger impact? Texting provides you with an unparalleled open rate of 98% at a very low cost. Before you start texting your offers, there are several strategies you can use to make the most of your efforts. Consider tailoring your promotions to different segments of you audience – first-time buyers vs. repeat customers – for example. The former might receive a 10% off their first purchase, while the latter could receive a BOGO offer. Reward loyal visitors and subscribers with early looks at sales, coupons, and other offers that make them feel special and encourages them to keep reading your texts!
With the New Year around the corner, there's no time like now to start planning new and more effective ways to reach your audience. Sometimes there are advantages to texting that you may not have really considered that could have a big impact to your bottom line. When planning for the new year, think about the benefits you could uncover by communicating more effectively with your contacts.
Jessica Terashima is EZ Texting's Director of Marketing Communications. She specializes in helping businesses improve their communication strategy, content and online branding.