5 Ways a Texting Campaign Creates Social Engagement
---
When social media first hit its stride, marketers became excited about the potential to interact with customers on a more personal level. Plus, they could increase organic traffic through utilizing the social network of customers. The social component of social media remains one of the main selling points of this marketing channel for businesses. Are there ways to gain a similar social benefit from other marketing channels?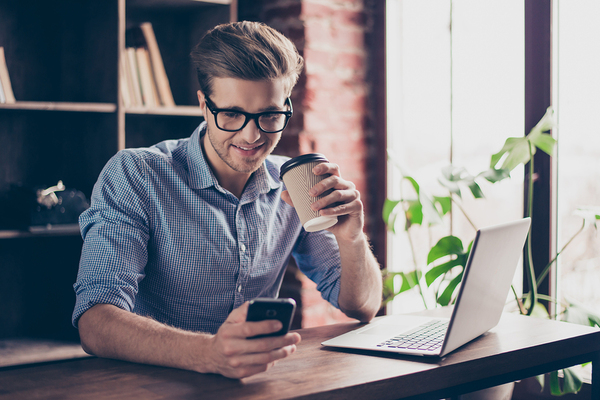 With the right strategy, you can create social engagement with your SMS marketing program.
It is possible to run a texting campaign that creates social engagement for your company. However, this is only done if you do more with your message than simply inform companies or provide offers and deals. These types of messages have value; however, they will rarely lead to the same type of social engagement you can get from social media marketing. If you are looking to add some social engagement to your texting campaign, then focus on the following elements. 
1. Polls and Surveys 
One way to engage with customers is to run polls and surveys. This increases interaction with customers and makes them feel like you care about what they have to say. The right poll also gives them a level of connection with the company. For example, send out a poll to name a new menu item or product line based on the one with most votes. When customers see the item they chose implemented, they will feel as though they had a role in making it happen. 
Polls and surveys do not need to simply help you to better serve your customers, although that is a significant component of their capabilities. They also can help you to facilitate more social interaction with customers. Occasionally, send out a poll to see what people like and dislike. For example, ask for people's favorite superhero or movie. When big events happen, such as the Oscars or the Super Bowl, get people to vote on who they think will win. 
This brings the interaction with your company into a more social arena, something that they might talk about with their friends and family. The interaction is not directly tied to your company, but you ultimately benefit from the engagement and customer experience.
2. Games and Contests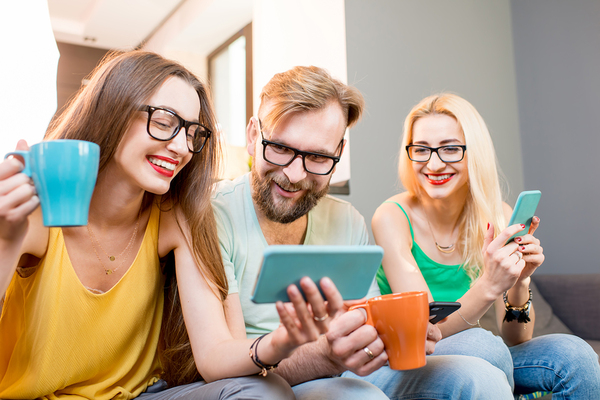 Create games that get people excited so that they tell their friends.
Another way to implement social interaction with your customers is to run games or contests. This works similarly to polls. It is a way to get people to interact with your company that goes beyond simply shopping at your business or using your services. You can even create a game that ultimately provides them with more information about your goods or services.
For example, ask a multiple-choice question about your business or products. People can text in their answer. Then, you respond with the correct answer and some additional information about the product. 
Instead of making the game specifically for your company, you can have an on-going trivia game with customers. You can raise the stakes by offering prizes for those who play. People love playing games, and the positive feelings they get from doing well in your quizzes will ultimately be associated with your brand, helping to increase customer loyalty down the line.
The right games or contests also have the potential to be shared with friends and family members, helping you to gain that organic reach that is so promising with social media marketing. 
3. Two-Way Texting 
A texting campaign should never be considered as a one-way communication method. Texting is a two-way channel, and you need to be sure that you utilize it as such. Set up some keywords with automatic responses so that people can easily interact with you for additional information. Additionally, have someone monitor the platform and answer any inquiries. People like to use texting as a way to handle customer service issues. 
When you implement two-way texting, be sure to: 
Respond quickly
Be polite
Remain professional
Depending on your industry, there might be ways to set up a two-way messaging system that answers customers' question about a wide range of topics not directly associated with your business. For example, if you sell computer goods and electronics, then you could operate a troubleshooting texting campaign that helps customers know when they need to get their computers fixed. If you work in the healthcare industry, then customers can text you about certain complaints to know whether or not they need to visit a doctor.
These additional services might not be as fun as a game or contest, but it does provide interactions with your customers that go a long way to building a relationship based on trust and respect. This, in turn, improves their overall experience with your company, which they will tell to their friends and family members. This raises your word of mouth referrals, the ultimate form of marketing.
4. Texting a Friend 
Speaking of word of mouth referrals, another way that a texting campaign can create social engagement for your company is through texting a friend campaigns. One of the benefits of social media marketing is that customers can easily share with their friends and even tag them in a post. This introduces friends to your company, helping to spread the reach of your company. 
A texting campaign has the potential to do a similar action through someone forwarding the text to a friend. Most smartphones have the capability to forward texts from one person to the next. This makes it easy for people to share deals, offers, information, contests and other information with their friends. Provide incentives for doing so, and see your texting campaign grow through social networking. 
5. Add Some MMS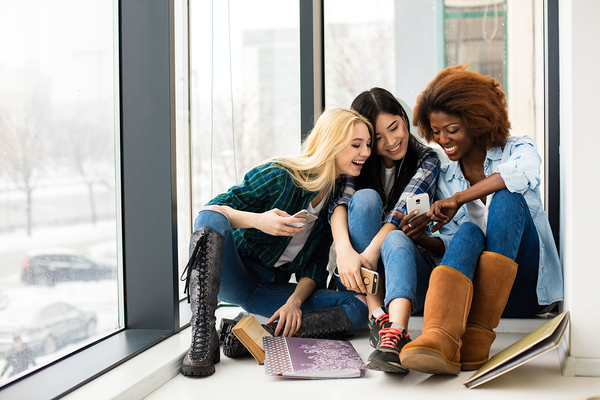 Media in text messages is another way to increase engagement and shares. 
Another way to interact with customers as a way to engage socially is to send them information that is simply fun for them to receive. This would be the equivalent of memes or pictures on social media. You have the capacity to do something similar with MMS messages. MMS stands for multimedia messaging service. With this, you have the capacity to send things like: 
Photos
Short videos
GIFs
Memes
Audio bits 
With the right multimedia message, you have the capacity to create a viral text that goes from person to person. It also provides another way to interact with your customers in a more social way, rather than simply always sending them offers and deals about your business. There is one main downside, however: not every phone can handle MMS messaging, so you might lose some of your customers with these type of messages.
There are many ways to create a social engagement with your texting campaign. However, you want to be sure not to oversaturate customers with text messages just because you want to facilitate a relationship. Ultimately, you want to stick to a frequency that keeps with the engagement but also adheres to their preference. This is on top of the deals, offers, event reminders and other information you might text out.
Join the 165,000 customers who have used SMS marketing to connect with their audiences.