6 Text Marketing Tips to Engage Last-Minute Holiday Shoppers
---
Is your business ready for the holidays? It's hard to feel completely ready, even if you know the flow and routine from past years. Part of that flow is the influx of last-minute holiday shoppers to your business. They know that the holidays are coming, but they always come in the door with only a few days to spare. How can you work with these last-minute shoppers and engage them with text marketing this year? 
1. Build Your Customer Segments 
Before the holidays begin in earnest, use text marketing to build your customer segments so that you have well-targeted lists. For example, if you sell body products, you could develop lists by sending out a simple text poll to see what people would be most interested in buying this holiday season. You could also target a specific demographic by offering a 'mom makeover' to the first hundred people to text back and redeem the offer in the store. Knowing your customers' demographics and interests beforehand allows you to target holiday texts.
2. Give Them a Hand
Make life easy for harried shoppers. Create offers that feature time-saving activities like free gift wrapping or a free hostess gift with purchase. These offers make your company stick in your customers' minds as the company that saved them when they were running around the mall in a hurry, and you build customer loyalty.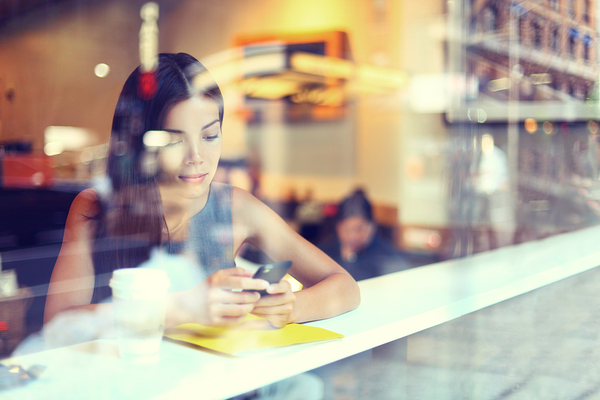 3. Create a Landing Page 
If you're sending customers to your website to make an online purchase, make shopping simple for them. Create a landing page with suggested last-minute gifts that are quick to ship and not out of stock. Easy is good for these shoppers who need to make a decision right now. According to Small Biz Trends, you can "promote your one-stop gift selection on your website's homepage to lure customers in." 
4. Connect With Mobile 
While not all shoppers use their phones to shop, many of them do, and text marketing combines easily with a mobile campaign. Make sure that your website is mobile-friendly. Make it simple for them not only to look at your products online, but to actually move from text to website search to checking out online.
5. Move to MMS 
If you want to expand your text marketing campaign, consider adding a photographic element as well. For example, you could take a photo of one of the most popular gift items this season and send it out to your customers, with a note about a limited time discount on this gift item. Since the vast majority of text messages are read within three minutes of receipt, this gives your readers an incentive to look, get hooked, and buy right now. 
6. Use Proximity to Your Advantage 
Many customers are comfortable with receiving locally-oriented marketing texts. If you have a bricks-and-mortar store and your customers receive a text for a discount or a free gift when they walk in, that can help them turn their phone into a device that makes holiday shopping easier.
At EZ Texting, we're here for your business during the busy holiday season. Try out an account, and see how we can help you create lasting connections with your customers while making life easier during the holidays. Sign up for free today.
Join the 210,000 customers who have used SMS marketing to connect with their audiences.