7 Quick Tips for Getting Your Business Found Locally
---
SEO, content marketing, and text marketing campaigns often leave out one key component of any successful marketing and advertising campaign: locality. If you operate your business within a specific geographic area (versus, for example, nationwide or worldwide), you must find ways to get your business found locally.
Let's run through seven quick methods for reaching local customers.
1. Put Maps Everywhere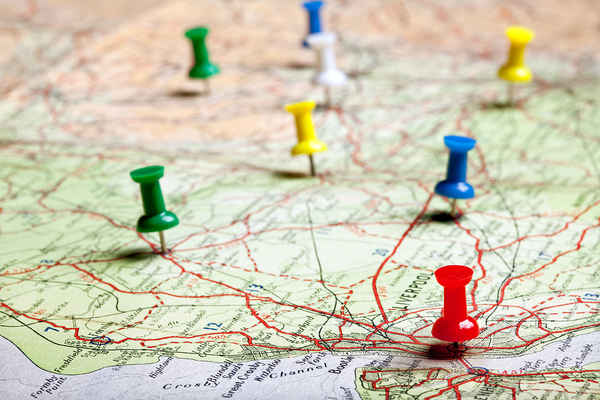 These days, you can integrate maps into just about every app, website, or platform, from social media to your business's website. A map doesn't just tell your potential customers where you're located; it also helps them find directions and incorporate your location into their Sunday errands.
Have you ever tried to locate a business with no success? That's a frustration you don't want to impose on your audience.
2. Get Listed in Mobile and Local Directories
Unless you've invented a product or process that blows every other invention out of the water, you have competition. In other words, if someone searches for your business type on Google, they might find your competition first.
That's where mobile and local directories come in handy, from Google My Business to Yelp. Your listing allows customers to view several businesses on the same page and choose one based on the features or qualities they like best.
3. Optimize Your Listings
While you're at it, don't just slap a listing on Yelp and assume the business will come flooding in. Give your business listings as much attention as you would any other form of content marketing.
Optimize the title, description, and keywords for local and more general search. More importantly, return to your listings every few months to update them with new information about products, services, and more.
You can also respond to reviews to improve customer service and to help your business get found locally. The more you engage, the easier you become to find.
4. Use In-Store Signage to Promote Your Business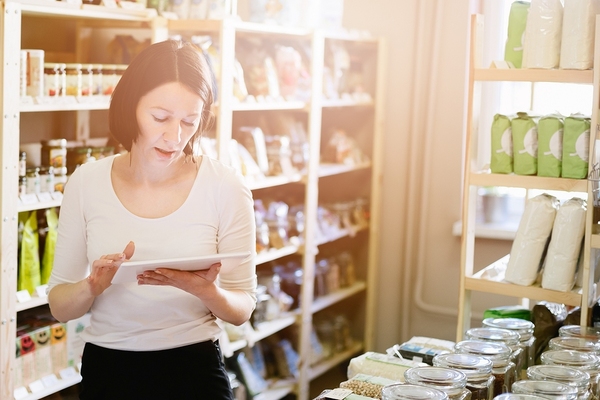 Optimizing your business for local search should also include an in-store campaign. You might post signage, for instance, that encourages customers to sign up for text promotions. Collect email addresses, phone numbers, and other contact information from your customers so you can stay in touch and remind them that you exist.
5. Optimize Social Media
You might already use social media to engage your audience (and, if not, you should), but don't neglect local-centric posts. Consider letting your audience know about upcoming events related to your industry, for instance, such as a Run/Walk event next month. Talk about other businesses in the neighborhood that complement your business so you can work together to build an audience.
6. Bid on Local Keywords for Paid Search and Social
If you participate in paid search and social, don't just bid on keywords related to your industry, products, and services. Look for long-tail variations that include your city, town, or county, depending on where you live.
Not only will you pay less for those types of keywords, but you'll also present your ads to more qualified leads. In other words, a consumer who lives around the block will be more likely to visit your business than one who lives four towns over.
7. Give Neighbor Discounts
Car dealerships often use this strategy. When a customer who lives in the same zip code comes in to shop for a car, they're offered a neighbor discount, which might knock $200 or so off the final cost of the car.
You don't have to sell cars to take advantage of this marketing strategy. Build a community around your business by rewarding customers who shop locally. You'll build good will and get more people through the door.
If you're struggling to build your business locally, you can use the above strategies to rekindle interest in your business. Consider taking them a step further by giving SMS marketing a try. Sign up for free to give EZ Texting a quick spin around the block — you won't be sorry.
Join the 165,000 customers who have used SMS marketing to connect with their audiences.