Effective Labor Union Communications Drive Better Results
By: EZ Texting

---
There's a key meeting that your members cannot miss, but it's been rescheduled on short notice. How can you get your message through to your union members so that people show up at the right time? They might miss your email, and individual phone calls take too much time. With text messaging, you can ensure that you connect with your union members when time is of the essence to convey that important message or notify them of that important meeting.
Why Emails Don't Always Work 
If you're relying on email messages to get to your members, you could be relying on the wrong method of communication. Emails are a wonderful communication tool in many ways, but at times when you need to get the message through quickly and consistently, emails can fail. According to ReturnPath, "Only 79% of permissioned email marketing messages reached consumers' inboxes." While your union communications aren't marketing, the email system doesn't know this. Many of your email messages could get stuck in your members' spam folders.
"Only 79% of permissioned email marketing messages reached consumers' inboxes."
According to MailChimp, the emails that hit inboxes don't necessarily receive a warm reception either. Average email open rates vary from 15 to 28 percent, and if you ask your members to click through, you're likely to get a click-through rate of 2 to 5 percent. That means that if you want people to sign up to attend an event, you may be reaching very few of your potential attendees. 
Your union members are busy people who are often on the job site. They may be away from a desk for large parts of the day. How can you communicate in an interactive, highly-accessible way?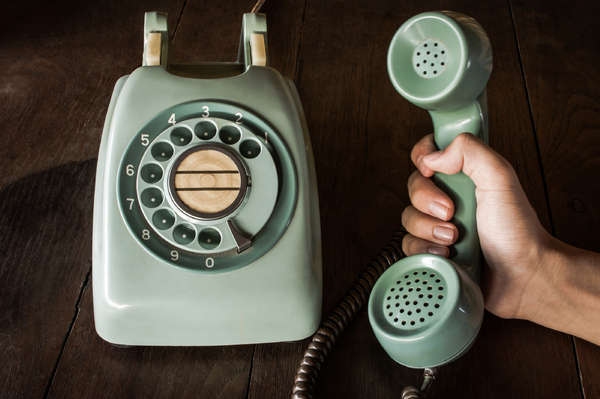 Don't go backward in an attempt to communicate quickly. Move forward with text messaging. 
Text Marketing Helps Your Union Meet Its Priorities 
What's different about text messaging? As a union, you need to be able to mobilize quickly. People carry their devices almost everywhere. While they may check email frequently, a text gets even more attention. You need a communication method that members can: 
Connect with wherever they are, so you can communicate easily even when it's urgent 
Access easily. SMS text messaging has an open rate of 99%, compared with those 15 to 28 percent open rates for emails. 
Open quickly. Ninety percent of text messages are read within 3 minutes of receipt? That's a stunningly fast communication method when you compare it to email. 
Your union also needs to find efficiency where it can. You need a communication method that: 
Doesn't take a lot of time. Phone trees worked in the eighties. However, they're unwieldy and inefficient today.
Is flexible. You can use text marketing messages to send out polls, transmit urgent information, or even collect votes on a topic of interest.
Is accessible to everyone. While most people own cell phones, not everyone owns a smartphone and checks email while out of the office. Text messages can go to anyone who owns a phone. 
Are you trying to make workplace communication simpler? Try EZ Texting. We're here to make communication easy for you and for your employees. Sign up for free and see the difference that EZ Texting makes to your workplace communication.