The EZ Guide to Creating a Mobile Marketing Plan
---
Mobile marketing is no longer just an up-and-coming trend to watch or a "nice to have" marketing strategy. It has become a necessity for businesses that want to capture the attention of the masses and play along with their competitors who are vying for the same consumer attention. 
Mobile usage has skyrocketed over the past few years. Mobile email opens have grown 180%, and as of February 2017, mobile devices accounted for 50% of web page views worldwide. If you have not yet connected with your mobile audience, now is the perfect time to do so.
Want to use mobile marketing to reach more people and grow your business? Read on to find out what mobile marketing is and how you can create a solid mobile marketing plan for your business.  
What Is Mobile Marketing?
Mobile marketing targets people who use their mobile devices whether smartphones, tablets or other related devices. Businesses target mobile users via emails, text and multimedia marketing (SMS and MMS) messages, company and social websites, mobile ads and applications. 
Two popular mobile marketing strategies are SMS (short message service) and MMS (Multimedia message service). SMS is a formal name for text messaging. SMS messages are short text-only messages sent over a cellular network. MMS messages are similar to texts but they can also include additional media such as videos, photos or GIFS.  
Mobile advertising is another effective mobile marketing strategy that allows you to reach new customers and advertise your products. We will discuss these strategies in more detail in the next section.
Why Is Mobile Marketing Valuable for Businesses?
Mobile marketing has become vital for businesses that want to reach more people with their brand and products. Consumers are using mobile devices just as much as desktops. They are turning to mobile phones to make purchases, with 50% turning to smartphones or tablets for convenience and 46% using mobile platforms to save time. 
Businesses are taking advantage of the mobile marketing trend as well. Seventy-one percent of marketers believe mobile marketing is core to their business. Also, mobile will account for 72% of US digital ad spend by 2019. 
SMS and MMS
SMS is among one of the most widely used mobile marketing strategies. It is popular because text message open rates average around 98%, and texts have eight times the response rates of emails. Text message marketing is also easy and cost-effective. With SMS, send text messages (costs as low as a few cents per message) to all of your contacts simultaneously, and do so in minutes. Another advantage of this type of mobile marketing is that you can reach your contacts wherever they are. 
When sending MMS messages, you can include multiple forms of media such as videos, photos or GIFS. MMS messages allow you to add more branding elements to your message as well, so you can connect more with your message recipients. If you are launching a multi-channel marketing campaign, MMS is the way to go.
Mobile Advertising
According to a Google survey, 82% of users notice mobile ads and half take some form of action after viewing them. Also, 88% of local information seekers took action within a day after viewing a local advertisement. 
If you own a brick-and-mortar store, use location-based advertising when launching your mobile campaigns, especially if you are advertising a new promotion. For example, if you own a restaurant/bar and you are advertising happy hour specials, launch a mobile ad at the exact time when happy hour starts and target people located in the geographic area around your store. Targeting based on longitudinal and latitudinal information is called "geo-fencing." Attract the people roaming in your area and get more foot traffic into your establishment. People will come simply because it's convenient for them to visit a location nearby that is offering a special incentive.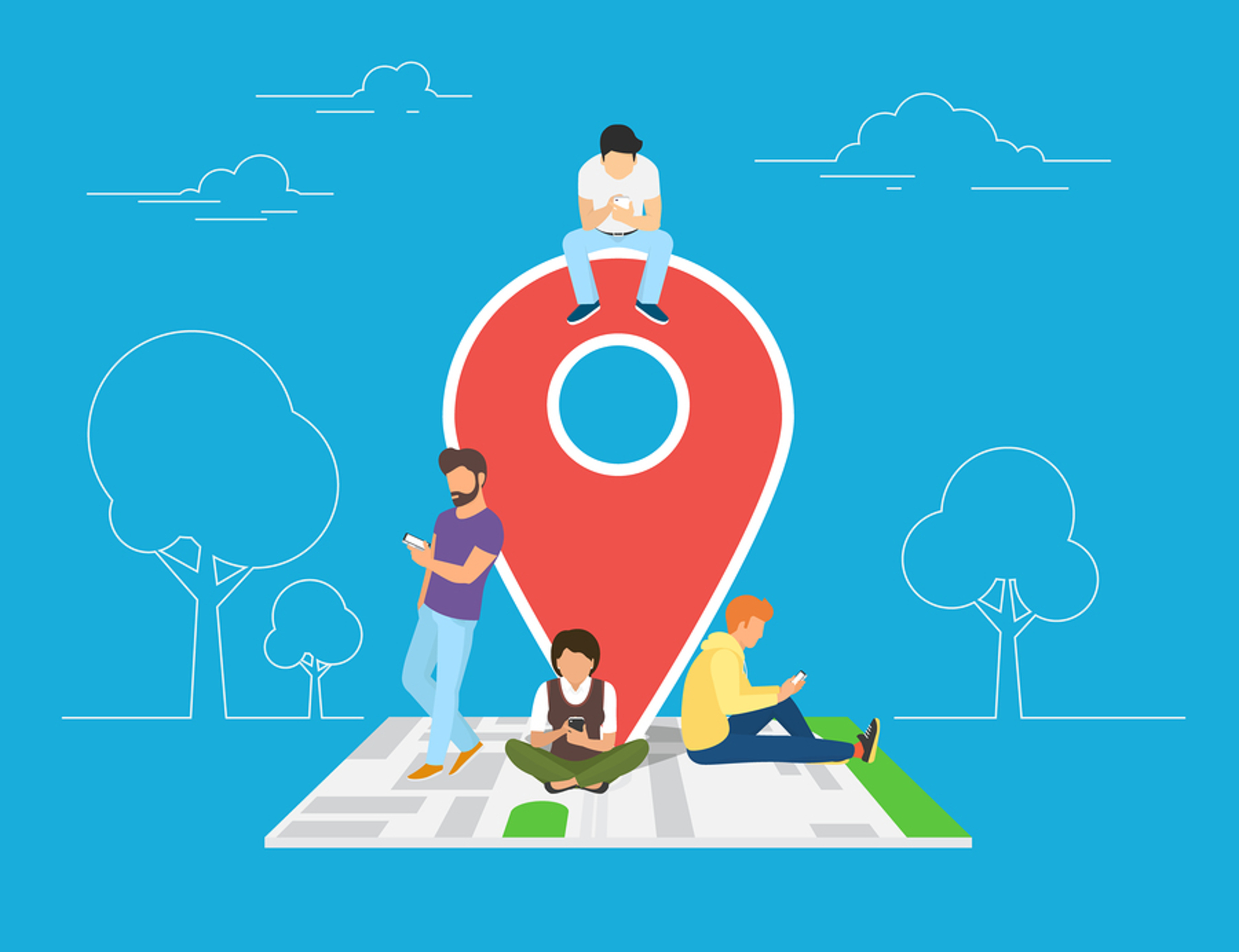 Optimizing for a local audience will also help you attract the searchers who are using their phones to find nearby establishments. Searches like, "nearby restaurants" or "nearby bars with wi-fi" are not uncommon. You can capture these local searchers by optimizing locally with your mobile marketing campaigns.
How to Get Started with Mobile Marketing
Identifying Your Mobile Audience
The first step to launching an effective mobile marketing campaign is to identify your mobile audience. This entails creating detailed marketing personas that pinpoint your targets' life and behavioral traits.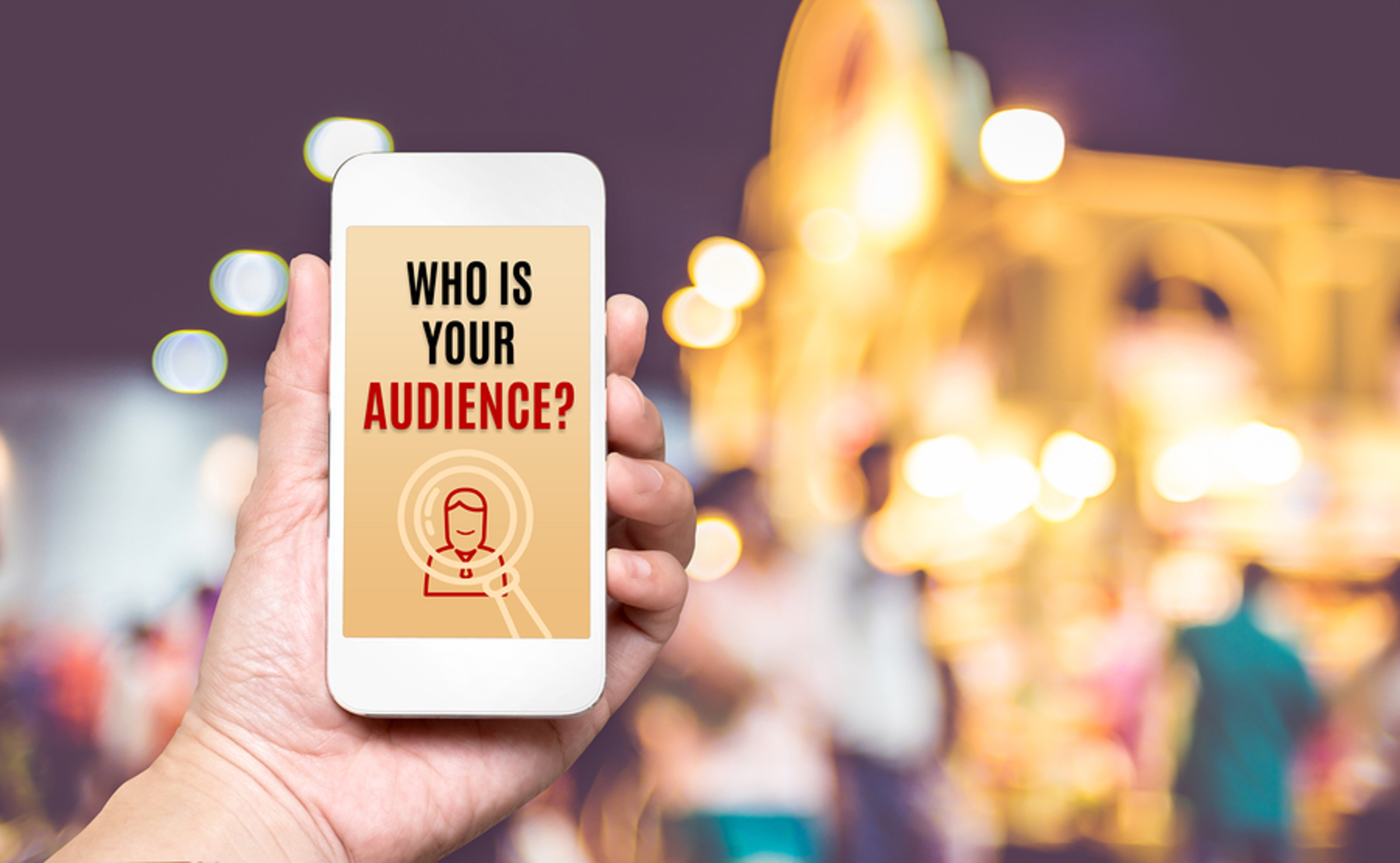 Persona details may include gender, income, location, interests, parental status, marital status, job position and more. Knowing your audience this intimately will allow you to target them with precise campaigns and hit the bullseye with your promotions.
When considering your target audience for your mobile promotions, think about their behavior, personal traits and mobile habits. Here is an example to explain what this would look like for a real-life mobile campaign.
Let's say you own that restaurant and you are promoting 2-for-1 drinks for Tuesday night happy hour. 
You create two different campaigns, A and B.
For mobile marketing campaign A, you don't do any target market research nor consider any specific factors about your audience. You run generic mobile ads to every person in the local area and hope to get more foot traffic.
For mobile marketing campaign B, you did some research on your best customers to find out what they desire. From your research, you determined that 75% of your happy hour patrons are female and they hail from nearby corporate jobs. They are primarily single and their favorite happy hour drink is gin and tonic. They like to stop for a drink with friends after a hard days work. Armed with this information, you promote a 2-for-1 gin and tonic special and target your ad copy to speak directly to hard-working single females.
Which campaign do you think will enjoy the highest conversions? Campaign B will result in much more foot traffic because its message will resonate with its audience. 
The more you can understand your customers, what they desire and how your products can become a solution to their problems, the better you can target them with your ad messaging and increase your mobile ad conversions as a result.         
Choosing the Proper Channels to Reach Your Audience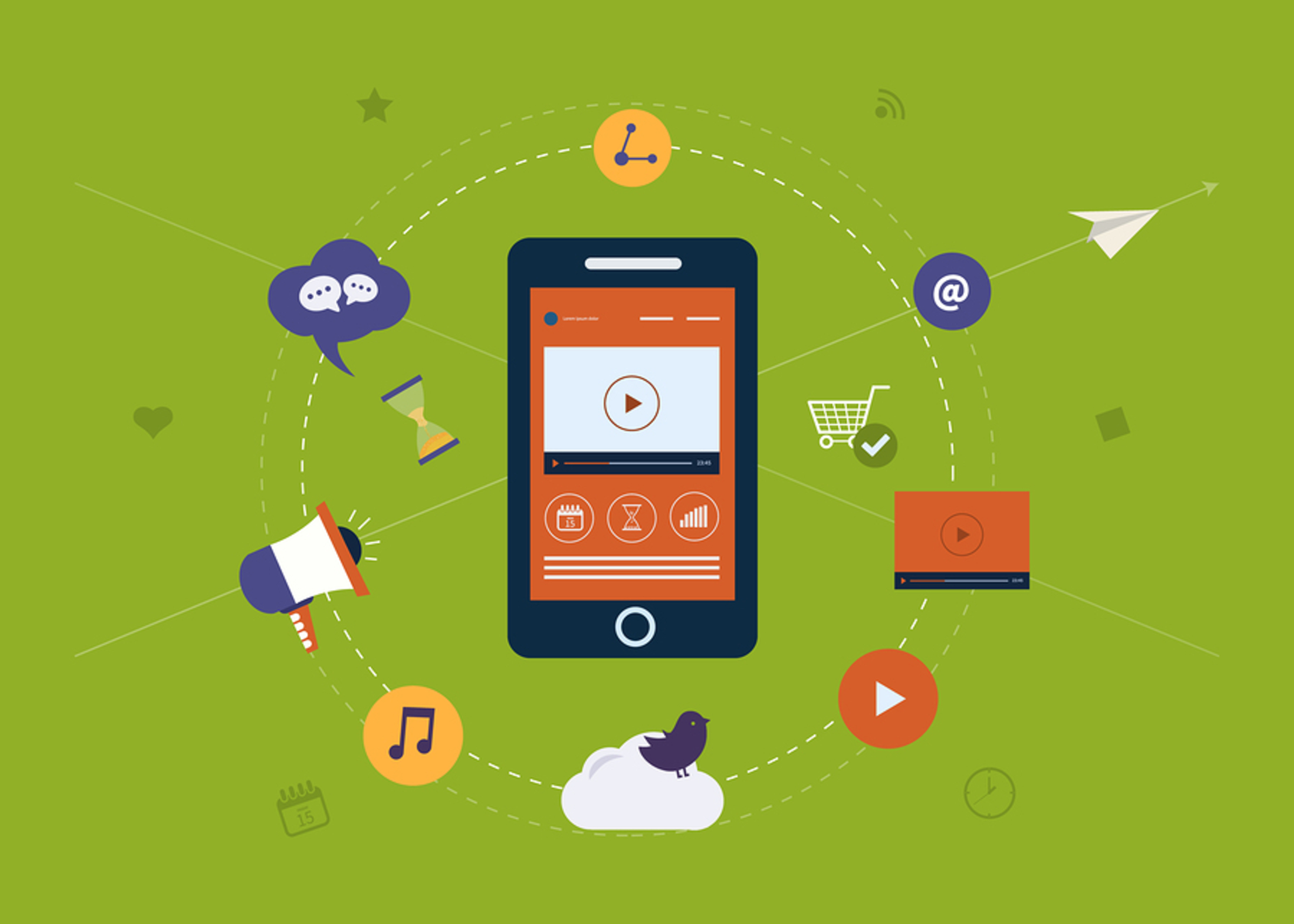 Once you know your audience, the next step is to choose the proper channels to reach them. Not every channel is ideal for your mobile marketing campaigns. It will depend on your overall goals. Let's take a look at some examples using text marketing and location-based advertising. 
If you are marketing a web-based promotion, the ideal channel would be text marketing. In a text, you can include your coupon codes and links to your website, and recipients have a record of the message in case they forget the information. This doesn't mean that you can't use text messages for non-web promotions. But if you do run an internet promotion, text marketing is an effective strategy. 
If you are looking to get more local foot traffic, location-based advertising is the ideal channel. As discussed before, with location-based advertising, you can target the smartphones of people in the area near your store and get more people in the door.
It's important to note that each mobile marketing strategy can be effective regardless of whom you are marketing to. So the best way to figure out what works and what doesn't is to test your one to determine which ones resonate most with your audience. Your audience is the best determinant of how successful a campaign will be.  
Marketing tip: To avoid losing money on testing a mobile marketing campaign, test your messages with a small subset of people. If a message converts well, send it to all of your targets. If it doesn't perform well, go back to the drawing board and rework the content until it performs well enough to send it to more people.
Creating Content That Will Resonate With the User
To create effective marketing campaigns, ensure the content aligns with mobile users. Mobile users are on the go, and they will likely not have the patience to read through lengthy ad copy or a long message.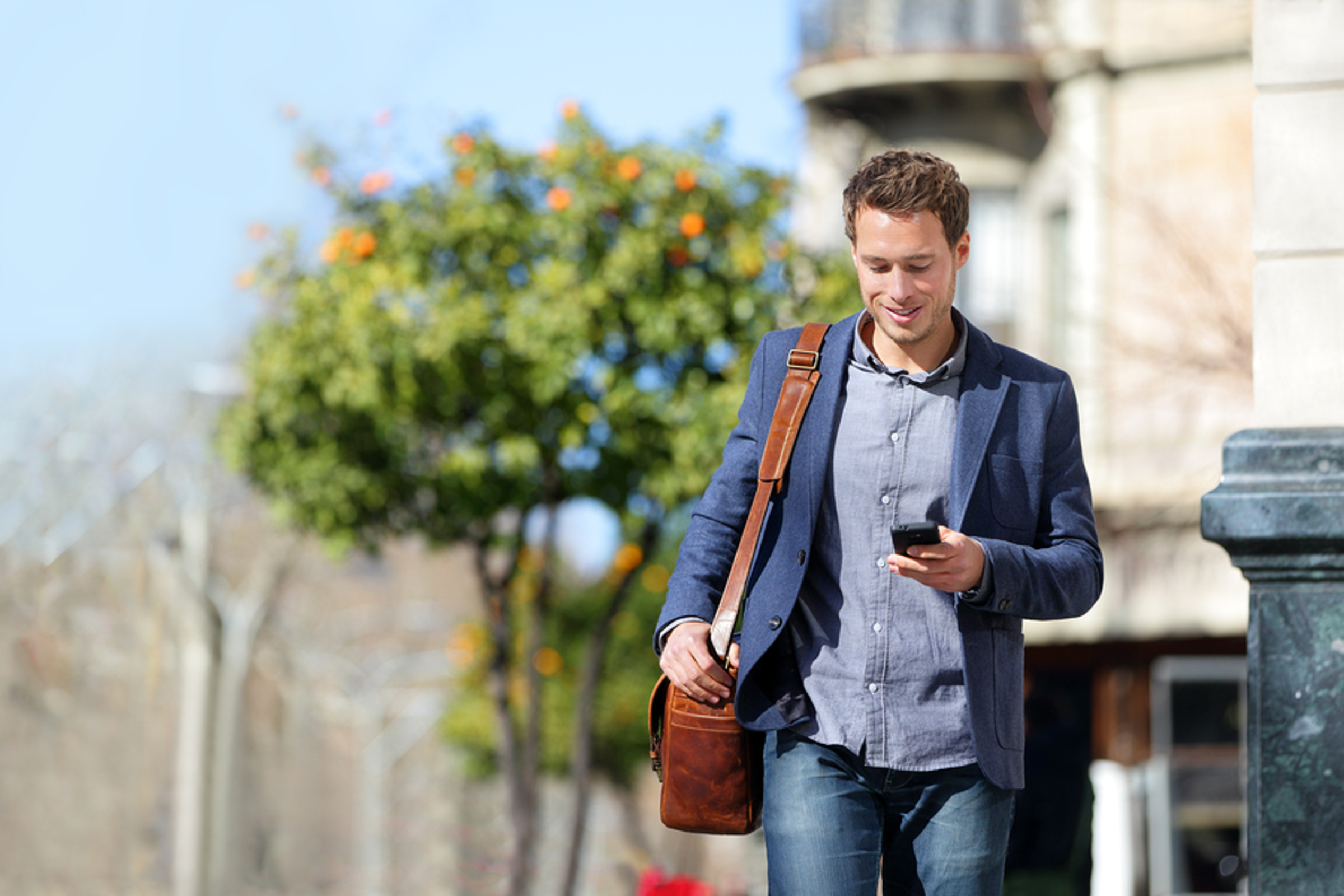 Here are some tips to help you create mobile content that works.
Get to the important content or the offer right away to grip the recipient's attention.
 
If you are using coupon codes, make them short and easy to remember.
 
Keep your messages friendly and be empathetic with your words so people can connect to your messaging. Get inside the hearts and minds of the people you are targeting. For example, if you were that restaurant/bar promoting those happy hour drinks, your text may read, "Rough day at work? We are here for you." Connect with your target right away to increase conversions.
 
Reveal your identity – Spam is a major concern for people receiving text messages. To keep your messages from being mistaken for spam, state who you are right away in your messages, so recipients recognize your brand.
Get Started with Mobile Marketing
Mobile marketing is necessary for businesses to maximize their reach and gain access to more potential customers. 
Use the above tools and strategies to start and scale your mobile marketing campaigns, so you can attract people who are ready to become customers. Remember to test your strategies to save money and automate your efforts with tools like text messaging.
If you would like to try text marketing for your mobile campaigns, sign up for a free trial. Take advantage of EZ Texting's industry-leading marketing solutions and get started finding and attracting more customers with your mobile marketing campaigns today.
Join the 210,000 customers who have used SMS marketing to connect with their audiences.