The EZ Guide to Harnessing the Benefits of SMS Marketing
---
You began an SMS marketing program after hearing about all the lucrative benefits, including a high open rate and an impressive conversion rate. But are you doing all you can to optimize your program and achieve your small business goals?
As with most marketing mediums, you need to make sure to put in some extra effort to get the most out of text marketing. There are a few simple actions you can take to bring your program to the next level.   
Making Mobile Shopping Easy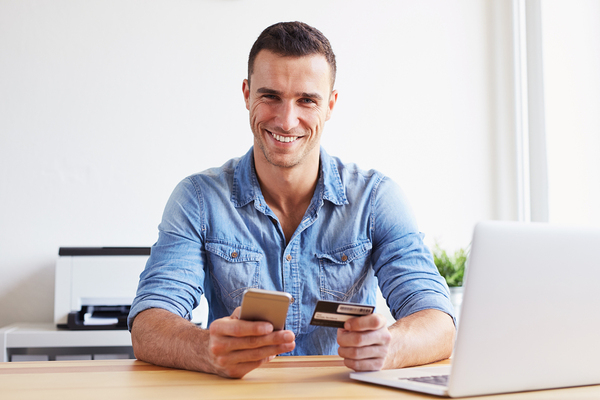 Make it easy for your customers to make a purchase on their phone with a coupon you sent via text.
Many people use their phones as a shopping tool. Nineteen percent of Americans rely on their smartphones to access the internet due to having limited or no internet access at home. Even those who have multiple devices spend time on their phones comparing items and prices and making purchases. Therefore, if you have an online store, whether or not you also have a brick and mortar store, you want to make sure to make mobile shopping easy. 
How do you do this? Two ways. First, you want to include a link in the text messages you send that opens relevant page on your website. For example, if you are highlighting a new product that you think your clients might like, include a direct link. If you are sending out a coupon or offer, make it automatically apply so that they do not have to go back and forth between the message and the web page to redeem their offer. Also, simplify the checkout process to minimize abandoned shopping carts. 
You might be thinking: "I only have a brick and mortar store, so this does not apply to my business." Well, there are a few things that you can take from this and apply to your texting campaign. You can still share relevant links to your mobile-friendly web page or social media profile to increase engagement with customers. Many people also will search for stores while they are already out and about or look for information online while in a store, so having a mobile-friendly web page is always a good idea, even if you do not offer online shopping. 
Leveraging Mobile Coupons
Many SMS marketing programs include mobile coupons in some form or fashion. They are important motivating factors for customers seeking a good deal. However, it takes more than simply sending out a coupon to harness the power of the texting offer. 
Almost 90 percent of mobile coupon users will redeem their coupon for both online and offline shopping. Mobile coupons are easier to use since customers already have their phones with them. When you send a text message offer to your customers, it is the same thing. They will have their phone on them and can simply show the message at checkout or apply it when shopping online, as mentioned above.
However, this only works if it is easy for them to redeem the mobile coupons. Therefore, you must make sure that you reduce the risk that it will be troublesome to redeem. You can do this in a few ways: 
Train your employees
Communicate with your staff 
Make it easy to scan at checkout or a simple code
Be sure to code it into your point of sale system
Leveraging mobile coupons is not just about making it easy for customers to redeem them, although that is a major part. It is also about making them an attractive offer. You want to send out something that makes people want to head to your store to redeem it. There are a few common motivators for coupons: 
The right discount or offer
Limited time
Exclusivity 
By including all three aspects, you create a coupon that people cannot refuse. Start by coming up with the right offer or discount, such as a gift, a percentage off of the purchase, or some other discount. It is beneficial to rotate your discount type so that people do not get bored. 
You also want to make your coupons expire to motivate people to use them right away. In addition to including a due date, pepper your text with language that imparts a sense of urgency. Also, make sure that your coupon is not available on any other channel. You want to give people a reason to join your texting list and remain subscribers. Every coupon should also be unique so that people do not simply feel they can wait to redeem it when it shows up again. 
Developing Effective SMS Marketing Content
SMS marketing might rely upon 160 characters per message, but that does not mean that you simply send out a few words without putting any thought into them. It takes some time to develop the right message. Messages should:
Convey your meaning
Motivate action 
Engage customers 
The right word choices help you to do this while staying within your character limit. Focus on one theme or subject per message to make it easier to craft a short message. Incorporate strong action verbs and include some words that add some urgency, as discussed above.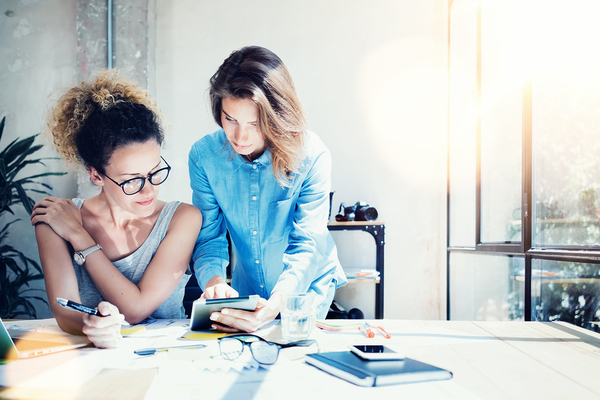 Get your team together to write relevant and valuable content that converts.
Also, keep your messages interesting for your subscribers. Add some personalization and personality, but always make sure to remain professional and adhere to your brand voice. 
To optimize your content, be sure that you create a call-to-action. If your message is simply informational, then there is no reason for your customers to act. However, if you encourage them to take a follow-up action, then it increases engagement and the chance that they will take the next step.
Balancing Message Timing With an Always-on Society
People always carry their phones with them, checking them throughout the day. Some people even check their phones throughout the night for messages. As a result, text messages have an incredible 98 percent open rate, and messages are often opened within just a few minutes of receipt. It can be tempting to not worry about when you send your messages since people are going to look at their phones anyway. 
However, you still need to respect your clients and their time. Just because they might check their phones in the middle of the night does not mean you should send messages at this time. Find ways to balance your timing with the concept of the always-on society. 
To do this, consider the ideal times to send a text to your target demographic. Would they prefer to receive a text in the morning when they are eating breakfast, or would they rather receive marketing texts after work? Are they more responsive to weekday texts or weekend texts? A lot of this depends upon their interaction with your business, so you will have to review your analytics to determine the most effective message timing. 
There are a few things that you can do to leverage the constant checking of phones without worrying about sending messages at an inopportune moment. You can share last-minute, limited time offers. For example, restaurants can send out a coupon for lunch just an hour before lunchtime to motivate people to choose their location for lunch that day. Online stores can have a flash sale in the middle of the day. Nightclubs can send out a text early in the evening to drive business when it looks like a slow night. 
It might take time for you to find the ideal timing for your text messages. When you test times, always err on the side of respect. Avoid texting too late at night or too early in the morning. Beyond that, you just need to get a sense of your clients' schedules and habits. Then, you can decide the best time to send out messages to leverage a quick response.  
Getting to Know Your Customers Better
To harness the benefits of SMS marketing, you must know your customers. The best content is highly relevant and of value to the recipient. It needs to be tailored and customized to their preferences and experiences. The only way to do this is to know your customers, their demographics, their habits, and their psychographics. 
How do you get all this information? Well, there are a few ways to go about it: 
Conduct market research 
Talk one-on-one with customers 
Run a survey or take polls 
Look at your data collection across platforms
Create one or more marketing personas based on your clientele 
The more information you have about your current and/or prospective clients, the better your text message content will be. 
Integrating Text Marketing Across Channels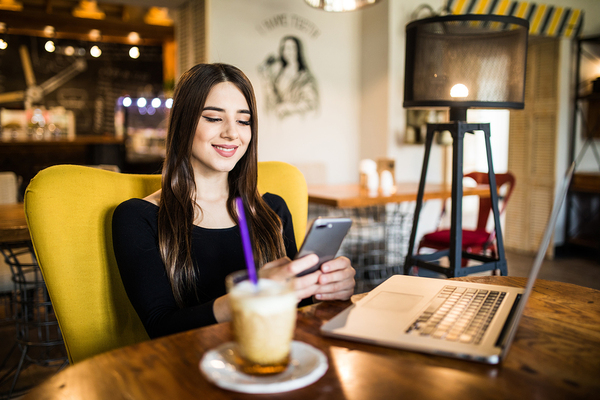 Customers expect a seamless experience across all channels, including texting.
The best way to get the most out of your texting campaign is to make sure that it is part of an omnichannel marketing experience for your customers. Make it easy for people to engage with your business across channels, including email, social media, and texting. Promote your texting program through other platforms, but ensure you're offering original content and offers across channels. 
How does this help your texting campaign? The answer is simple. Instead of duplicating your efforts, each marketing effort will complement the other. Sharing unique content across platforms ensures that people will have a reason to engage with your business on more than one channel. 
These are just a few ways your small business can harness the lucrative benefits of text message marketing. Before long, you will see your program start to deliver the promised results, bringing you that much closer to achieving your business goals.
Sign up for free and get started on building a strong campaign to boost your business.
Join the 165,000 customers who have used SMS marketing to connect with their audiences.