EZ Guide to SMS Marketing for Service Professionals
---
Communication is key for any business. For those in the service industry, it is essential to develop a strong communication program for your clients. They expect the best from you -- and they will make their decision on whether or not to patronize your business based on their experience with you. Therefore, you want to make the entire experience, from initial contact to follow up, as seamless and client-centric as possible. One way to do this is through SMS marketing and communication. 
Why Service Businesses Should Use Texting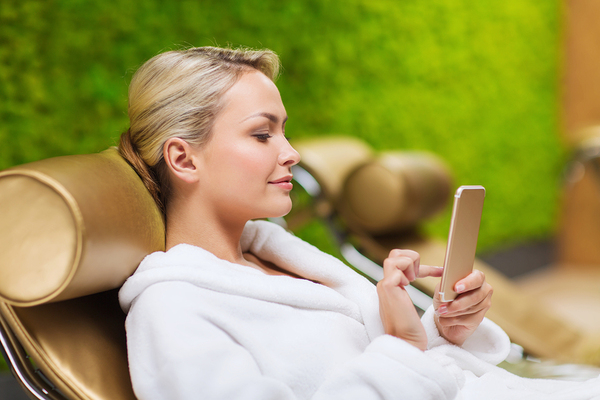 Spas, salons, auto repair shops and other businesses in the service industry benefit from texting campaigns.
Several service businesses may benefit from running a texting campaign, including health care practices, auto repair shops, spas, salons and more. Text messages provide an avenue for easy two-way communication between you and your current, future and past clientele that also helps to drive business.
There are a few main reasons why you should implement a texting program: 
Customers want it 
High open rates
Immediate response
Inclusive
Versatile
Simple, yet impactful
Cost-effective 

Some businesses have resisted using SMS marketing and communications out of fear that potential clients do not want to be contacted by businesses via text message. This is not true. A majority of consumers feel text messages are a great way to communicate with businesses. 
SMS marketing statistics do not lie. Texting is a powerful medium with potential for a high impact. Text messages have a 98 percent open rate and are typically opened within just a few minutes of receipt. This allows for an almost immediate reaction from your recipients. 
What's more, you do not have to worry about whether or not your clients have access to a text. More people have mobile phones than computers. Even though not everyone has a smartphone, the majority of mobile phones are SMS-enabled. Therefore, you will have a communication channel that includes everyone, with no worry about subscribers missing your messages because they do not have access to email or social media. 
Text message marketing is a cost-effective solution that can be used in many different ways. You can use texting to share promotional materials, as a customer service tool, and more. With all of the capabilities of this medium, your service business may be at a loss without it. Service professionals can also use texting to do the following:  
Simplify the customer experience 
Enhance customer service 
Streamline communication 

In the service industry, it is essential to create a stellar customer experience that stands out from the competition. Adding SMS marketing to your communications arsenal is a small change with major effects. There are many different ways that you can use it to enhance your service to your customers. 
Types of Messages to Send
Now that you know it is a good idea to get started with an SMS marketing program for your service business, it is time to learn more about the types of messages to send. There are a few key categories of messages: 
Offers and deals
Customer service
Transactional alerts
Appointment reminders
Event reminders
Information 
Polls and surveys
Contests and games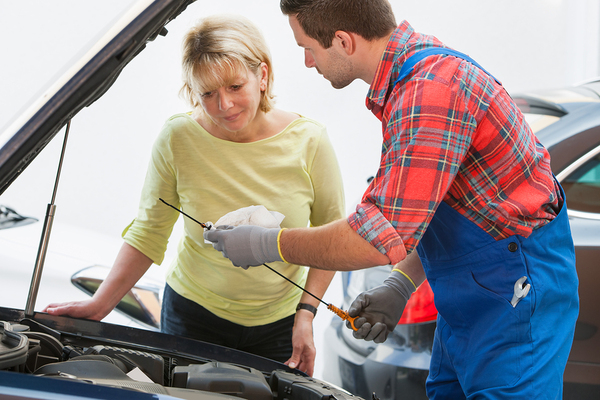 Offer your customers more than just coupons and deals with your text marketing campaign.
Companies often focus on using texts to share offers and deals with customers. This is because customers respond well to these types of messages. However, you do not want to solely focus your efforts on sending offers and deals; instead, this should be one component of your overall strategy. 
In addition to offers and deals, it is beneficial to use text messages as a customer service tool. Customers often prefer contacting businesses through text in order to handle customer service issues. By providing a convenient way for them to get in touch, you simplify the customer experience and lay the groundwork for a more positive encounter. You can also send your customers receipts and other transactional messages through text messages. 
Additionally, your texting campaign can be used to send your clients information about your business, such as changes to your office hours. You can also have fun with your messages, sharing polls and surveys to learn more about your customers and their expectations and wants. The only limitation on what type of messages you send out is your creativity. A good rule of thumb to remember: only send things that resonate with your clients so that they remain part of your program. 
In addition to the messages you send out to your subscribers, you also can use texting as a marketing tool. Simply add a keyword, your short code and short instructions to your existing advertisements. People carry their phone with them at all times, so no matter where they see your ad, they can send you a text to find out more information about your company.
Benefits of Appointment Reminders
Appointment reminders are one of the more popular text message options for businesses in the service industry. This type of message helps businesses in a few different ways: 
Reduce no-shows
Improve customer service
Increase profit potential

When a client misses an appointment, you lose money. This is because you retain your operating cost but will have no source of income for that period of time. Therefore, it is essential to reduce your number of no-shows. One of the biggest reasons that people miss appointments? They forget about them. That is why appointment reminders are so important. 
So why should you use an SMS marketing program rather than email or voice calls? Because of the high open rates, and the potential for immediate response. People do not always check their email or listen to voicemail messages. However, they do tend to read their texts, which increases the likelihood that they'll remember their appointment with you.  
Consider asking your clients via text message to respond YES to confirm their appointment, or NO to reschedule. This allows you to be more efficient while increasing your profit potential. Your clients will be more likely to keep their appointments, and you won't miss out on business due to no-shows. 
Compliance 
When you implement an SMS marketing program, ensure that you remain compliant with communication regulations. As a service professional, it is even more important to adhere to guidelines to maintain a positive client experience. 
One of the most important guidelines states that you must obtain written permission to text every person on your subscriber list. You can get this permission through: 
Opt-in texts
Online forms
In-person forms

When new clients fill out their paperwork, you have the chance to inquire whether they would like to receive text messages from your business. You can also add a text message CTA to your marketing materials encouraging people to opt-in to find out more about your company. However, you always want to send a confirmation text with program details to ensure that those who've opted-in actually want to sign up. They will need to confirm their opt-in before they can be added to your subscriber list. 
Other aspects of compliance include:
Retaining records for at least four years
Providing opt-out instructions on a regular basis
Not sending texts between 9 p.m. and 8 a.m. in the client's time zone

Some service professionals might have to follow certain guidelines specific to their industry. For example, healthcare professionals also must consider certain patient privacy issues and other regulations. Be sure that you are aware of any communication issues that affect your industry.
Best Practices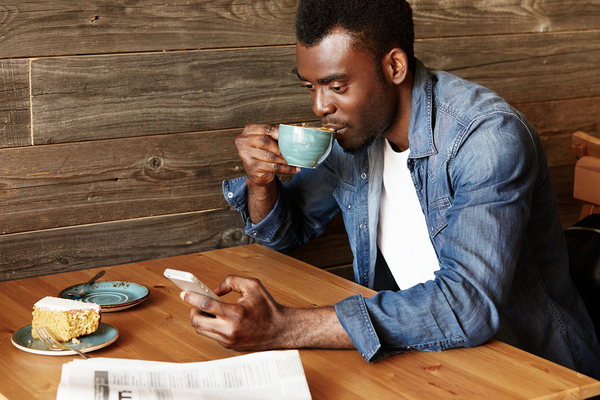 Keep your customers happy by creating an SMS marketing strategy that follows established best practices.
In addition to specific regulations, there are also some basic best practices that you should follow with your SMS marketing program so that it remains client-focused: 
Limit the number of texts
Text within appropriate times of day 
Focus on providing value 
Keep your content relevant
Provide personalized and targeted content 

The ideal number of texts you send out will depend on your program and the interest of your clients, but two to four messages per month is typical. Customers like to receive texts from businesses, but they do not like to receive them every day, and definitely not multiple times per day. Review your subscriber lists regularly to see if you are sending too many texts. How will you know? You will see an increase in your opt-outs. 
You also want to send messages at appropriate times of the day. Avoid the early morning, rush hour and late at night. Focus on being respectful, and you will find a time that works well. This is another place that your subscriber lists will inform you of any problems. 
Text message content also should remain relevant to your audience and provide something of value to them. You might only have 160 characters to convey your message, but that is sufficient to send information that they care about, such as a coupon or appointment reminder. You can also segment your subscriber list into groups based on different demographics and behavior patterns to create personalized messages that are even more relevant to your subscribers. 
A good approach is to always put service first and then promote your business. Remember, you are in the business of providing excellent service to your clients, and your text message communications should reflect that. If you take a service first approach, then you will enhance your customer experience and reap the benefits of this lucrative marketing channel.
Sign up for free and start taking advantage of the many benefits of texting for your business.