The EZ Guide to Succeeding with MMS Marketing
By: EZ Texting

---
You want to sign up on the road that says "success." However, it's not that easy to find the path. How can you succeed in your MMS marketing and use it to build your business? This roadmap will help you find the way to MMS marketing success. 
Marketing is Complex 
Today more than ever, marketing is a complex field. Imagine that you owned a store in a small town a hundred years ago. You might market through a printed advertisement, but most likely, you market through word-of-mouth and customer relationships. Marketing was an art then as it is now, but there were far fewer possible avenues for marketing.
Today, marketing has become far more complex. It's not just about word of mouth or printed material anymore. As a business, you're challenged to market through the best and most appropriate channels, such as: 
Print ads 
Flyers
Billboards 
Sandwich boards 
Radio 
Television 
Podcasts 
Social media platforms, including Twitter, Facebook, Instagram, Pinterest, LinkedIn, and Snapchat 
Blogs 
Ebooks 
Webinars 
Videos, both live and pre-recorded 
Email 
Text messages 
No wonder you feel overwhelmed. You need to determine whether each type of marketing is important to your business and whether it will be the most effective way to send out a specific type of message. If you're a small business, your marketing team could be a single person, working part-time on marketing. It's hard to find the time to become an expert in each marketing strategy and every platform that you could use.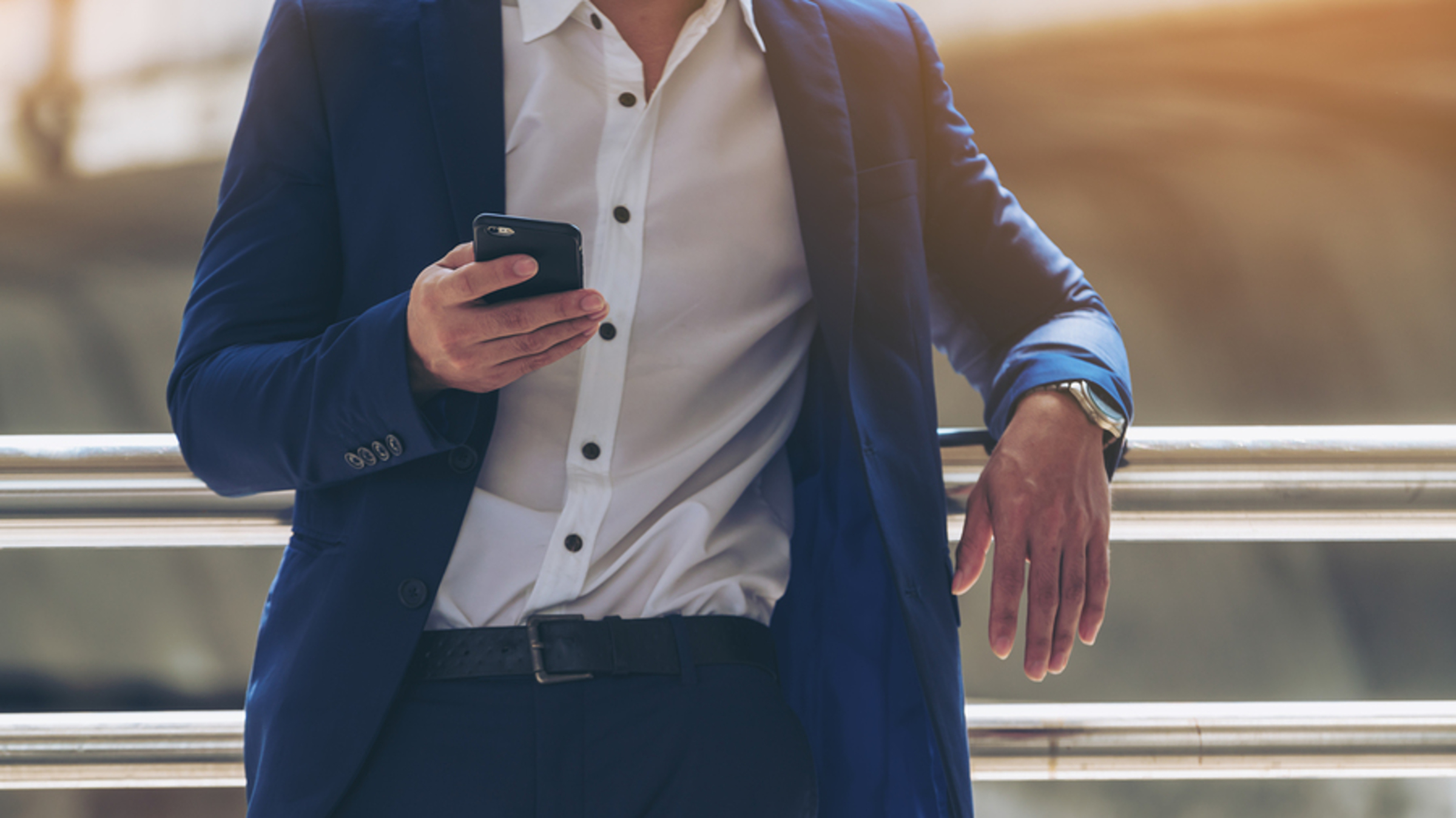 MMS marketing allows you to send images and audio in addition to text.
What Is MMS Marketing? 
Luckily, when you're looking at text message marketing, you're looking at one of the most simple and effective ways to market your business. Text message, SMS, or MMS marketing are ways of sending information to customers or leads over their mobile phones via the text messaging function. Some texts contain only characters, while other texts contain images as well — MMS messages. Text message marketing is one of the fastest ways to connect with your audience. Ninety-four percent of texts are opened within three minutes of receipt. You can't say that about email or even social media. 
MMS marketing is different from traditional text message marketing. In an MMS message, you can send images, audio, and video files to your customers or leads. An MMS message can contain up to 500kb of data, which is the equivalent of a 30-second audio or video file. Ninety-eight percent of the population has access to a phone that can receive MMS messages. With MMS marketing, your reach is even broader and more impactful than with traditional SMS marketing. 
Why Should You Use MMS Marketing For Your Business? 
MMS marketing has a number of advantages over other marketing strategies, including SMS marketing. Why would you choose to use MMS marketing for your business? 
Texting is one of the most common mediums of communication, particularly for younger audiences. When you want to reach your audiences quickly with visual content, MMS is the fastest way to do this. You're speaking in the venue that is most convenient for many of your customers, and that means that you endear yourself to them, because they don't need to go out of their way to find a coupon or that advertisement for an event. 
It's easy for your customers to forward this content to others since it's in their text messages with their contacts. Visual content that's simple to forward has a higher chance of spreading widely.
It's more effective at getting you where you want to go: to customer connection and sales. MMS marketing has a higher click-through rate and more opt-ins than SMS marketing. 
MMS material also fuses nicely with your social media platforms. Since MMS marketing is a visual or auditory medium, people are more likely to share it on social media. For instance, if you're marketing an event with an event poster that you send over MMS, then people could also copy that to their Facebook and extend the reach of your MMS post. 
What businesses benefit from MMS marketing? 
Your business focuses on offers and coupons. You want to send out coupons to your customers, and you want them to access them on their phones. 
Your business runs events, and you need to get in touch with visitors before those events or at the events. The events would be significantly enhanced by video, audio, or images. For instance, if you want to send your conference participants a map of how to get to the conference or where to park, then you could send them this image on MMS. It's much faster than relying on the email access of people who are in transit. 
You need to send more in-depth text and images to your customers. MMS marketing has fewer restrictions than SMS marketing.
Your business sends out music or commercial videos.
You want to run a contest that involves images or connect with your audience through images that they send in.
Interested in getting started with an MMS campaign? Enter your information below for instant access to a free roadmap for building an MMS campaign that drives results for your business. 
Getting Started on Your MMS Marketing Campaign 
If you've decided that MMS is for you, how do you begin? This is the roadmap for your successful MMS campaign.
Think about your audience. Is MMS the right choice for that audience? If so, deepen your understanding of that audience's needs and demographics. What particular needs and interests do they have right now? How can an MMS campaign, in particular, address those needs? 
Set a goal for your campaign. What do you want to achieve? You need to have a goal that is specific, measurable, and time-limited. For example, if you want to add 1000 new leads to your email list that's focused on one aspect of your business and do so in the next month, that's your goal. 
Look into the cost of your campaign. MMS campaigns have richer content, so the cost is higher. Make sure that you work with your provider to ensure that you know the cost before you begin.
Understand what kinds of content you'll send out. For instance, if this list is going to be one that focuses on coupons and offers, you'll not only need to develop that content, you'll also need to let people know when they opt into receiving your MMS messages how much content to expect and what kind of content it will be.
Plan for the unity and diversity of your content. For instance, you could choose to run a contest on your list to make it more engaging, but you need to make sure that people on the list would be interested.
Consider the format of your content. What are you able to create, and what format is best for your audience? You can choose from static images, GIFs, videos, audio, and a fusion of static and dynamic content.
Create a fallback plan - what happens if your customer cannot receive MMS messages? Make sure that you have an SMS option.
Develop the content for your campaign. Source or create images, and work with professionals to ensure that those images are high quality. 
Make sure that your visuals are clear and that writing on them is large and simple. Remember that people are going to be viewing this content on a small screen. 
Make sure that you have a strong CTA. How are you going to move your readers to take action? Know exactly what action you want them to take, and send them in that direction within your MMS marketing campaign. 
Plan to encourage sharing. Consider asking your readers to engage with your other platforms, such as social media platforms. This allows your campaign to reach beyond a single type of advertising, and it has a higher likelihood of going viral.
MMS marketing is an integral part of your marketing pathway. It's an incredibly effective tool in many marketing scenarios, especially when you want to reach out to your audience promptly with engaging photos, images, video, and audio. MMS marketing helps your message spread since it's easy to share.
At EZ Texting, we're here to help you develop your MMS and SMS marketing campaigns. We provide valuable tools that help you manage your text marketing in a way that's secure and simple. When you need help to move onto the MMS marketing path, contact us to learn how we can support you, and sign up for free today.