Why Customer Reviews Matter to Your Restaurant
By: EZ Texting

---
Your restaurant takes up most of your time, whether you're ordering inventory, managing employees, or marketing your business to the public. You might think you don't have time to solicit and read online reviews, but you're putting yourself at a disadvantage if you ignore this critical marketing opportunity.
People Trust Other People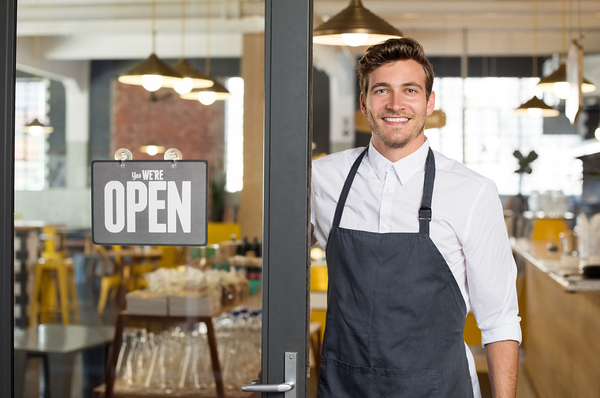 You can market your own business, but your potential patrons trust other customers more than they trust you.
According to Search Engine Land, nearly 90 percent of respondents to a marketing survey revealed that they're just as likely to trust online reviews as to act upon personal recommendations. In other words, people trust other people.
However, they don't necessarily trust brands. Restaurant owners have good reason to showcase their businesses in the best possible light, but other consumers give their honest opinions based on first-person experiences. Consumers know this, so they're constantly reading online reviews to decide whether or not to patronize a particular restaurant.
That's valuable information for you to know and use. If Google searches for your restaurant's name don't turn up any reviews, you might lose business because potential patrons don't want to take a chance.
Inbound Links and Search Results Matter
When someone writes a review of your restaurant, he or she will likely include a link to your restaurant's site, which can improve your website's domain authority and page rank in the search engine results pages (SERPs). In other words, you'll find it easier to attract organic traffic.
If your restaurant doesn't have room in the budget for paid search, paid social, and other costly advertising efforts, you need organic traffic to survive. Online reviews help keep your restaurant visible in the SERPs while improving brand recognition.
You Need Feedback to Improve Your Restaurant's Success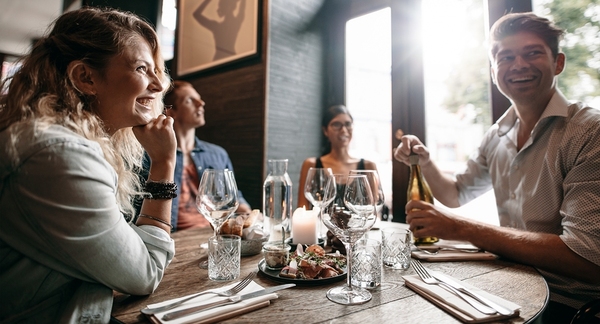 These people look like they're enjoying themselves. Don't you want them to tell the world about it?
Criticism can hurt temporarily, but it can also make a big difference in the long run. If you read review after review that criticizes your clam chowder or complains about the noise level in your establishment, you know that you have a problem to fix.
Ignoring online reviews can lead to disastrous consequences because, over time, those reviews will influence consumers' dining decisions. However, if you address those issues (and respond to the customers who leave their feedback), you can save a destroyed business relationship and turn a previously dissatisfied customer into a loyal brand advocate.
How Do You Solicit Online Reviews From Your Customers?
If you're not getting many online reviews of your restaurant, maybe you're not asking for them. Most people don't go out of their way to review restaurants — unless, of course, they're angry, and that's not the type of review you want. However, if you ask customers to leave reviews, and if you provide incentives, you'll experience a massive uptick in engagement levels.
Start with mass texting. Every once in a while, send out a text that invites your loyal customers to review your restaurant in a specific place, such as on Yelp.com. Give them step-by-step instructions, so they don't get confused about the process. Mass texting lets you reach numerous people at one time, and it helps reinforce your brand.
Additionally, consider adding an invitation to leave a review on your restaurant receipts. You might even sponsor a giveaway or contest in relation to those reviews. Such incentives can drive more engagement than requests alone.
If you're not gaining much traction in the online-review department, let mass texting take over. You can invite your customers to submit reviews online and keep them updated on the latest news from your restaurant. Sign up for free at EZ Texting and find out why we're the number-one choice for restaurateurs who want to make their businesses prosperous.
Pages