Outbound Marketing Isn't Dead
By: EZ Texting

---
We've heard a lot of noise about inbound marketing over the last several years. It's true that inbound can create positive customer relationships and improve conversion rates. 
However, that doesn't mean outbound marketing is dead.
After all, we still see commercials on television and hear them on the radio. You probably still receive handbills in the mail advertising local restaurants and other businesses, and you likely get cold calls from businesses that want to add you to their customer rosters.
So how can the modern business infuse outbound marketing with their inbound strategies?
Talk to Customers in Person
There's no substitute for in-person conversations when it comes to marketing success. If you can shake someone's hand and look them in the eye, you stand a better chance of making a positive connection.
Consider attending industry events, participating in local programs, and even making cold calls to set up appointments. Just make sure to bring your "A" game to every in-person interaction. Be prepared to explain your USP and your company's core values.  Most importantly, keep effective marketing strategies in your back pocket, such as mass text messaging.
Send Strategic Direct Mail
Direct mail gets a bad rap largely because of faulty practices. In decades past (and sometimes still today), companies sent out mailers and other correspondence to everyone in a certain zip code. They experienced a low conversion rate because most of the people they targeted weren't the right fit for their business.
To avoid this problem, conduct some market research in advance. Send direct mail to qualified leads who might actually benefit from your product or service. Include information about your email and text message marketing campaign so that you can stay in touch long after they receive your mail.
Direct marketing can involve other elements of strategy, including the following:
Catalogs: This strategy has worked for decades, and some view it as a precursor to ecommerce. Use catalogs to get all of your products in front of the customer at the same time.
Kiosks: If you splash your brand messaging on kiosks and in other public places, you get lots of exposure to passersby, which increases brand awareness.
Paid social: It straddles the line between inbound and outbound marketing, which makes it particularly effective. Try A/B testing different social platforms to find one that works for you.
Converge Inbound and Outbound Marketing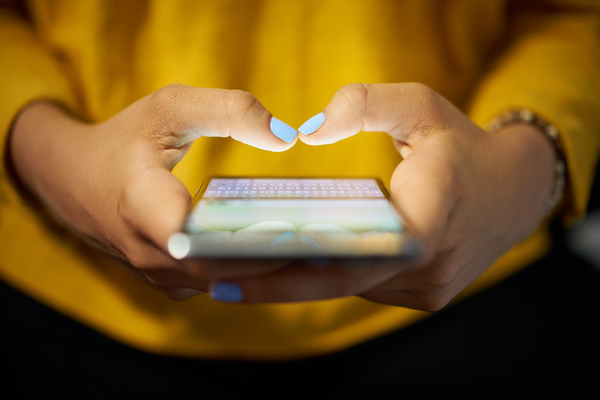 There's no law that says you have to subscribe to inbound or outbound marketing. Your marketing strategy can include elements of both.
For instance, when you meet with people in person, you can pass out information about your email marketing campaign, your text marketing campaign, and your blog. Invite them to sign up for your various lists so they can stay connected.
The same thing goes for direct mail. Include CTAs that encourage recipients to give you permission for future contact. The initial connection might not fall under the permission marketing umbrella, but you're handing them control over your relationship, which can foster trust.
If you haven't tried text message marketing, you might want to give it a shot now. You can infuse it into both your inbound and outbound marketing efforts, which makes it highly flexible. Best of all, you can sign up for free!