The Reach of Effective SMS Marketing
By: EZ Texting

---
There has never been a better time to
add SMS marketing
to your marketing strategy. In addition to high open rates and high conversion rates, this marketing channel has a wide reach. As such, you have the potential to increase your pool of potential customers and ultimately convert them into not just one-time customers but loyal ones.  
| | |
| --- | --- |
| Wide reach | Most people own SMS-enabled phones |
| More effective promotions | People carry phones with them, so they can instantly react to your ads |
| High open rate | People actually read your messages |
Most People Have Phones
One main reason that SMS marketing has such a high reach is simply that most people have SMS-enabled cell phones. Approximately
92 percent of U.S. adults
own a cell phone. This is higher than the 68 percent who own a smartphone and 73 percent who own a computer. That means that messages sent out through text have a higher chance of reaching people than using messages that can only be accessed through the internet or computers, such as email, social media or mobile apps.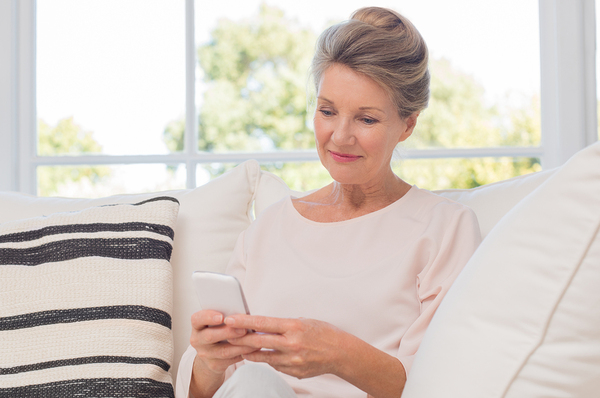 People across all demographics own a phone and text.
Of course, just because people own a cell phone does not mean that they text. However, the numbers for texting are pretty amazing, too. Out of
smartphone owners
:
100 percent of 18-29 year olds text
98 percent of 30-49 year olds text
92 percent of those over 50 text
This means that you have a very wide pool of potential people with which to send your text messages, upon their signing up for your program.
More Effective Promotions
Although it is easy to be ready to text everyone to get as wide a reach as possible, there is one caveat: you must have written permission to text people. However, there is an easy way to get over this stipulation: get people to sign up to your campaign.
This might seem a bit like a catch-22; thankfully, it is easy to promote your texting campaign. Simply add it to the marketing efforts you already do as a call to action. A
texting call to action
is a highly effective one. Most people carry their phones with them at all times. A person might see your ad in several places:
Billboard
Flyer
Poster
Car wrap
TV spot
Magazine
Radio ad
Then, they can take action by texting a keyword to the number you provide in the CTA.
Consider the potential with the combination of the reach of these advertising mediums and the ubiquity of texting and cell phones. For example, you might have a billboard seen by tens of thousands of people. With the right call to action, you have the potential to effectively convert more of those viewers than without.
As people view your poster or other advertising, they might become interested. However, if they have to email, call, visit in person or go online, you will lose a significant number of potential customers. This is because before they can take action, they need to get to a location in which they can do so.
With a texting CTA, you remove this step that opens up the potential for forgetting or no longer feeling motivated. Instead, people have their phone with them and can simply text the keyword right then and there when they feel the peak motivation to do so.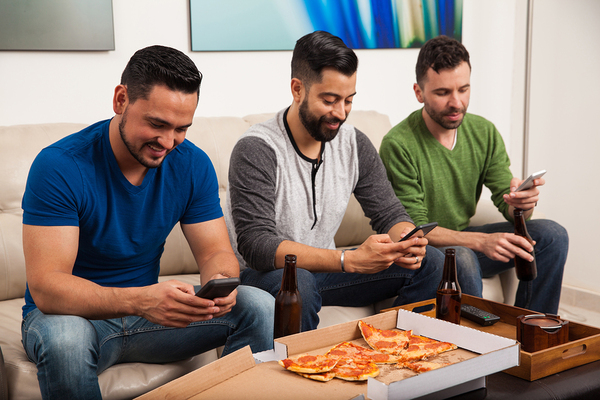 As soon as someone sees your ad on TV, they can take action.
This not only increases the reach and efficacy of your current advertising efforts, but it also increases the number of people who subscribe to your marketing campaign. After they send the initial text, send a confirmation text so that they can sign up to be part of your campaign.
High Open Rates
Now that you have a solid number of people signed up for your SMS marketing program, you still have the chance to have a higher reach than other channels, such as email or social media marketing. This is because people actually open texts, with the average open rate at
98 percent
. Compare that to roughly 22 percent for email newsletters and you will see how each text you send out has a much better reach than email. Social media marketing has also seen a dive in its ability to reach an audience.
With these three legs, your SMS marketing campaign has the capacity to have a substantial reach. Not only does it have the capacity to reach a wider potential pool of people, it also more effectively connects with the customer already following you. This, in turn, helps you to have a more effective campaign so that you reach your goals.
Ready to get started and see how wide a reach you can acheive with texting?
Sign up for free
.