The EZ Guide to Getting Your Piece of the Holiday Pie
By: EZ Texting

---
Are you ready to cash in on the holidays? While holiday enthusiasts are stuffing themselves with pumpkin and pecan pie, businesses are vying for a piece of the figurative holiday pie—the chance to cash in on the holiday gift-buying frenzy and round out their year with better-than-average sales numbers. 
For small businesses, the holiday season brings with it opportunities to boost sales and increase revenue. According to the National Retail Federation, holiday sales increased 4 percent last year and reached $658.3 billion, including $122.9 billion in non-store sales. And the 2017 holiday season may be on track to outperform last year. Kiplinger reported that retail sales are growing 3.5% this year for 2017.
If you want your piece of the holiday pie, read on to discover the opportunity for your business to capitalize on the revenue potential the holidays bring.
A Deeper Look at Holiday Spending
If you want to optimize your holiday marketing strategy, evaluate your consumers' behavior and holiday spending habits. To uncover this information, let's take a look at the when, what and how of consumer holiday shopping behavior.
When
Years ago, the day after Thanksgiving represented the first day of holiday gift-buying and Black Friday was the "unofficial" launch to the season. But, today, consumers are starting earlier, some as early as the summer months. In fact, the term "Christmas in July" has become a staple in some households, and businesses are also using it to sell off their holiday merchandise early or re-sell last year's merchandise.
Today, nearly half of small business shoppers start their gift buying before November 1. Once the trick-or-treat bags, ghosts and goblins retire to the basement, the wallets come out, and the gift-buying extravaganza begins. Don't wait until the turkey gobbles to begin promoting your products. Start now and plan to promote as early as November 1st so that you can capture the large majority of first-in-line shoppers.
What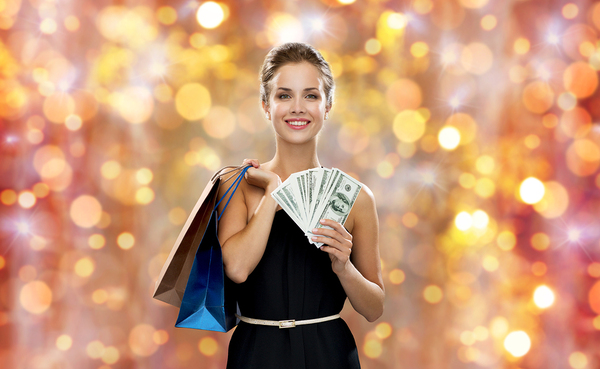 When small business shoppers were asked which factors compel them to shop at a particular store, they indicated quality, selection, and free shipping were the top three factors. Also, people who shop at small businesses plan to spend $300 more than shoppers who typically flock to the big box retailers.
This is good news for you. Consumers love small businesses, and they prefer quality and a diverse selection rather than the same brands the big box stores carry. Take advantage of this trend, and focus your marketing on the quality of your goods and your unique selection. 
Also, take advantage of Small Business Saturday, the day that falls between Black Friday and Cyber Monday. Small Business Saturday was started by American Express in 2010, and it celebrates small businesses, encouraging consumers to "shop small." Last year, spending on Small Business Saturday topped $15.4 billion.
To get a piece of the Small Business Saturday pie, start now and create a marketing strategy to encourage your customers to come out and support you. Partner with local small businesses in your area to advertise products in your stores. For example, if you run an athletic store and there is a fitness club nearby, advertise the club in your store. In exchange, the fitness club can sell or advertise your products.
How
We discussed what consumers want and when they will start shopping—but HOW do you develop a marketing strategy that will get your products noticed and make your brand attractive enough to boost holiday sales?
In the next section, we will discuss some best practices and clever marketing strategies you can implement right now to prepare your business to generate more revenue this holiday season.
If you want exclusive access to these revenue-boosting holiday strategies, simply enter your email below to read the rest of this article.
How to Get Your Piece of the Pie
Don't let the holidays pass you by without getting a piece of the pie! Below are some effective strategies you can use to get ahead and take advantage of the profit-boosting opportunities the holidays provide.
Start Early and Plan
Hopefully, by now, your inventory is fully stocked to prepare for the holiday season. The next step is to work on your marketing campaigns. Develop your marketing strategy now, and outline exactly what your campaigns will look like and what resources you will need to execute them.
Here are some questions to answer as you are mapping out your plan:
Which strategies will we implement and why?
What type of content do we need?
Do we need to do any preliminary strategy testing?
Are we clear on our target audience?
Do we have enough resources to execute these strategies?
Do we need to contact influencers to help spread our message?
Create a calendar and timeline to organize when and how you will carry out the tasks. Use programs like Trello, Basecamp or Teamwork to create tasks and deadlines, and assign them to key people. Also, schedule follow-up meetings, and assign action items to keep everyone accountable.
Tip: Sometimes campaigns don't work out the way you expect. Have a backup option in place if a campaign doesn't generate positive results. Assemble 1-2 lower priority campaigns you can implement should any falter. 
Split Test
Don't expect your off-season ads to perform as well during the holiday season. Consumers are in a different mindset, and they may respond to different messaging. Plan your ad campaigns early, and consider testing now, so you are ready when the holiday season hits its prime. If you don't prepare now, you will be trying to figure out what works—at the exact time when you should be posting your best ads to get maximum exposure. 
To optimize your holiday ad campaign and get prepared, create new ads weeks in advance and A/B test them to determine what performs the best. Continue testing until you discover some high-performers you can use during the height of the holiday season. By preparing and testing early, you will maximize your conversions and sales.
Tip: Now is a good time to revisit your target audience and look for new opportunities with your holiday ads. Use tools like Facebook's Audience Insights to refresh your target audience and their purchase behavior. Notice any opportunities for segmenting your audience so you can tightly focus each ad campaign. Think about factors like lifestyle, interests or any other aspect that will allow you to personalize an ad to increase conversions.
Customer Service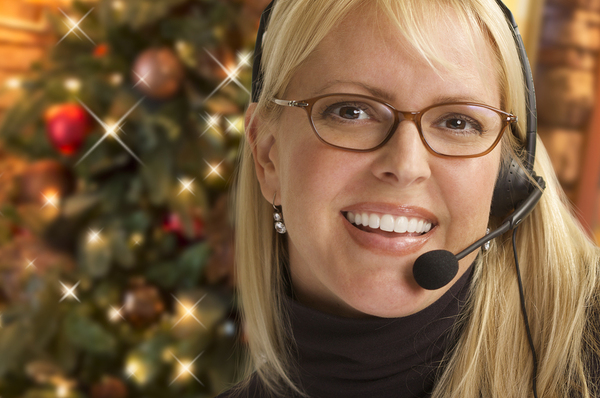 Your customer service inquiries will heat up this holiday season, and without a plan in place, the department could suffer and damage your relationship with your customers. Prepare your team to provide the highest level of service to customers. 
Here are some customer service tips on not just how to survive this season, but to thrive and come out on top.
Review trends – What was your call volume last year during the holidays? How many additional customers visited your store? Review your past trends, so you have a better idea of what additional resources you need this year. If you were unprepared and understaffed last year, hire additional help this year. If you experienced any issues, address them early so they will not happen again.
 
Train your team – Prepare your agents on how to deal with high volume. Holiday shoppers are typically more anxious and aggravated, so support should be ready to respond immediately and empathize and communicate in a gentle tone to relax the customer.
 
Inspire – Inspire your support team to do their best work, and reward them with incentives for top performance. Your agents will be fielding a higher volume of chaotic calls, and your appreciation and understanding will inspire them to do a good job.  
Text Marketing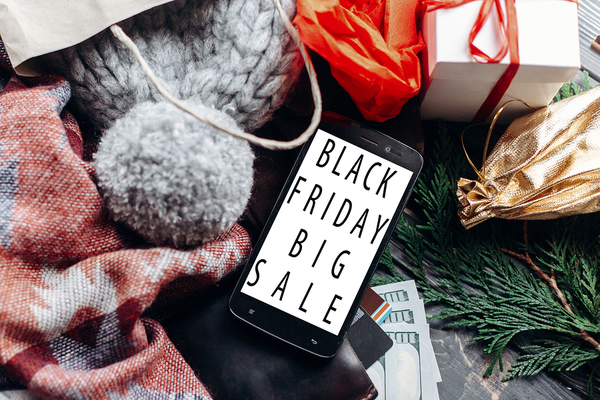 Every customer you reach with your holiday promotions can lead to another sale for your business. So it's vital to capitalize on the high volume of the holiday season and reach as many people as possible with your sales and promotions. One of the quickest and most effective ways to accomplish this successfully is via text marketing.
Most people do not leave their homes without their cell phones, and 95% of Americans own one. Take advantage of the cell phone obsession and target people where they spend most of their time—on their phones. Text messages rarely go unopened as well, with texts boasting a 98% open rate.
Impulse buying will be at an all-time high this season, so to take full advantage of text marketing, focus your texts on quick sales and time-sensitive promotions. Use text marketing to also send promotion expiration reminders or other related holiday notifications. 
To get people on your texting list, start promoting it now in your emails, social posts, and in-store signage. In your communication, stress the benefits of signing up now to receive exclusive holiday discounts reserved solely for your audience.
Conclusion
Consumers are ready for the season with wallets open and credit cards in hand. Are you ready to supply their demand? There is plenty of holiday pie to go around; you just need to implement the right strategies to get your piece. Take enough time to plan out your campaigns and use some of the strategies we outlined here, and you will not only be eating a piece of the holiday pie, but also devouring a feast of sales and revenue.
Want to try text marketing for your holiday marketing campaigns? EZ Texting is an industry leader in supplying small businesses with cost-effective technologies to increase sales and supercharge their marketing campaigns. Let us help you crush your sales this holiday season using text marketing. To get started right now, sign up for a free account here.
Pages