Don't Ignore These 5 Critical Text Message Campaign Parts
---
The difference between business text messaging success and failure isn't as big as you might think.
Others have learned what really matters in text message campaigns by trial and error, but you don't have to. By focusing on a few simple planning and execution steps, you'll get a positive return on investment and achieve remarkable growth quickly. But if you ignore these critical components, contacts will ignore your messages and you'll give up. We've seen it before.
We've helped over 165,000 customers and we've seen what works and what doesn't in text message marketing. We'll show you the parts to pay attention to before you hit the send button so that you can get the most from your text message campaigns and platform.
5 Crucial Text Message Campaign Components
Short Message Service (SMS) marketing isn't complicated. Quite the opposite. It's easy. But that doesn't mean you'll intuitively know all the right levers to pull to get the results you're looking for.
In the steps below, we'll show you how to send a text message blast that gets the right text to the right people at the right time. And, unlike some other marketing channels with little to no engagement visibility, you'll know exactly how much value you get from your time and money investment.
1. The Goal
Why are you considering using a text message campaign? We often find that customers get started with mass texting because they're looking to promote an upcoming event or to get out of a slump in a slow sales period.
It's important to document why you're looking to deploy a text message campaign up front.
We're big believers in setting S.M.A.R.T. goals that are:
Specific
Measurable
Achievable
Relevant
Timely
Even if you got into without specific results in mind, set some goals for yourself for your first few campaigns. Look at the following to start establishing goals.
Your Calendar 
Look at your organization's calendar for the next few months. Do you have seasonal changes on the horizon? Can your business leverage holidays for promotions? Do you have company or industry events coming up? Do you need to level out weekly troughs by boosting business on certain days of the week?
Your Sales
Look at your sales numbers over the last year or two. Are there any products or services which haven't caught traction yet? Have there been times when leads have been high, but sales have been low? Or vice versa?
Your Assets
Now think through your existing contact lists on other channels. How many of your current contacts do you think would opt-in to receive your marketing text messages? You can cross-promote your text list on your social channels or by sending an invitation to your email contacts. How many new people do you think you can you get to subscribe to your texts? You can use also incentives through in-store signage and web widgets to convert real and virtual traffic into subscribers.
2. The Contacts
One thing that sets successful text message marketers apart from the crowd is that they don't send the same message to every contact. Text blasts should feel unique and personalized, like 1-to-1 texts rather than a marketing blast.
One of the best ways to make sure that you're sending relevant messages to contacts is to segment them into groups based on:
Demographics
Purchase history or interest
Opt-in source
Location
Marketing responsiveness
If you can maintain clean contact groupings with simple criteria and only send relevant texts, you'll keep unsubscribe rates low and engagement high.
3. The Message
What kind of texts will you actually send? You may have been the recipient of a couple of marketing texts already. And those types of texts may be all you have in mind to send at the moment. But marketers have proven that a lot of different types of text campaigns can get results.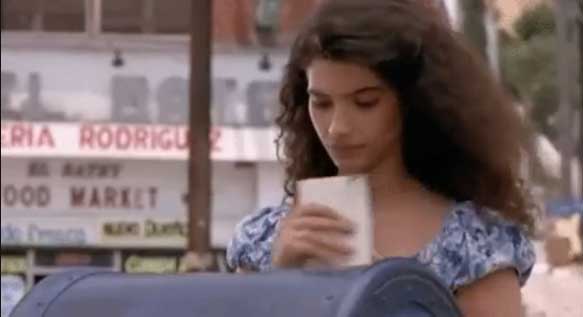 In our post, Business Texting: 13 Ways Businesses Use SMS Texting to Reach Customers, we've outlined some of the best campaigns including:
Birthday and customer anniversary messages
Payment and billing reminders
Appointment reminders and scheduling
Job opening alerts to job seekers
Text-to-landline customer service
One-off orders
Customer preference polls
Event reminders, updates, and promotions
Workforce coordination
Contests
Order confirmations and delivery updates
Referral promotions
Recurring inspirational/motivational messages
We've also developed a series of industry-specific playbooks to help you brainstorm simple and effective campaigns. The following free industry playbooks are available for instant download:
Real Estate
Retail
Restaurants
Gyms and Fitness Centers
Nonprofits
Schools
Churches
Bars & Night Clubs
Beyond just knowing what types of text message campaigns to send, you should be aware of some best practices as you start drafting messages.
Make sure to include your company name in each text. You'll be texting from a shared short code, so contacts may not know who the text is from if you don't tell them.
Use link shorteners to save characters and measure results. If you use the link shortener tool provided by your text marketing platform, you'll be able to see who clicks on the links in your texts.
Include a Call to Action (CTA). Give the recipient valuable information and a way to act on that information. Your CTA could be to click on a shortened link, reply to the message, call a number, or show the text to a team member in your store to claim an offer.
4. The Timing
One of the most useful features of a business text messaging app is the ability to schedule messages to go out on absolute or relative dates and times. You can send a single message out at a certain point in the future, you can schedule a text to go out a certain amount of time after the contact has taken an action, and you can use recurring texts to schedule messages to go out at regular intervals.
Think through when your contacts will have time to follow through on your CTA. Think through the appropriate time to remind customers of an upcoming appointment or payment. Think through how soon after a purchase you'd like to ask a customer for a review.
Keep in mind that 90% of text messages are read within the first three minutes of receipt. That can be a huge advantage if you time your texts well.
Related Reading: How to Send Business Text Messages without Annoying Your Customers
5. The Reports
Have you been frustrated with the inability to track the effectiveness of your marketing activities? Craig Mosmen, Owner of the Couch Tomato Cafe in Philadelphia, certainly was.
That changed when Mosmen decided to use text marketing through our platform. In contrast to his earlier efforts when he had no way to tell if his marketing dollars were working, Mosmen's text campaign reports were super-detailed. So detailed, in fact, that he was able to see that with a single text to his regular customers, he brought in 70 extra orders compared to an average Friday. With an average order value of $15, receipts were in excess of $1,050.
Read the full Couch Tomato Cafe case study.
By studying your text message campaign reports, you'll quickly learn what works for your specific market.
Your Roadmap to Text Message Marketing Excellence
By focusing on these five components to effective text message marketing, you'll get off to a great start. To get an enviable return on your first campaign, establish a clear goal, segment your contacts, send the right message, determine the perfect time, and analyze your results.
In addition to these critical factors, there are several more steps to take to ensure you get the most out of your first few campaigns. We've developed a helpful, free downloadable roadmap to show you the steps that successful text marketers take to get started.
In The 9-Step Roadmap to Mastering Text Message Marketing, you'll get insider tips and best practices on topics like:
Brainstorming text message campaigns
Personalizing your text messages
Adding powerful Calls to Action
And more!
Photo: Getty Images/zenink
Join the 165,000 customers who have used SMS marketing to connect with their audiences.