Why Content is King in Your Texting Campaign
By: EZ Texting

---
As someone involved in the marketing process for your small business, you probably hear a lot about how content is king. While this typically relates to longer form content, such as blog posts and whitepapers, shorter form content like text messages is also important to your business. Think of it this way: because you only have 160 characters to work with in a text, every single character that you use matters that much more. 
Word Choice Is Essential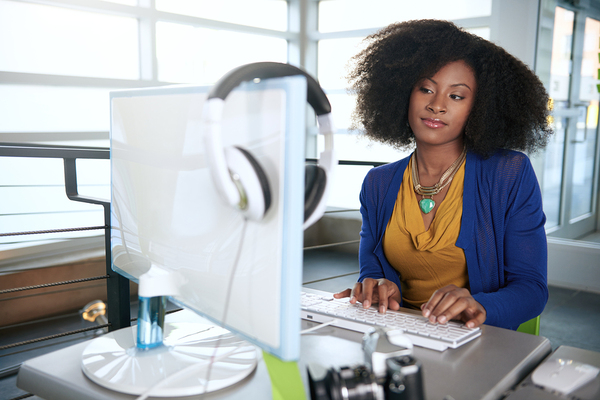 Take the time to cultivate strong content when you craft your text messages.
Across all marketing channels, word choice plays a key role in your success. The words you choose can change the tone and message of your content. For your texting campaign, the right words have the potential to affect the outcome of your efforts. After all, you do not have a lot of room to impart your message, so you have to choose the right words from the get-go. 
Take for example the following two texts: 
Show this text for a free muffin with coffee purchase. 
Need a pick me up in the morning? Get a free muffin when you purchase a coffee and show this text. Act fast, this deal ends on [date].
They say the same thing. However, the second example has more character to it, so it may garner a better response from your subscribers.
To craft strong text message content, choose active verbs that motivate people to act. Include additional words to create a sense of urgency and make people feel like they are going to miss out on something important. Your message should also adhere to your overall brand tone and voice. 
Find Ways to Motivate and Engage 
An effective texting campaign drives your customers to take action. It also provides an opportunity to engage with customers. Often, the customer experience matters more than price and other factors when shoppers choose where to do business. Therefore, you want to find ways that enhance the customer experience as well. 
How can you achieve this with your texting campaign? By providing the right content. Ultimately, you want to send out content that is: 
Valuable
Relevant 
Customer-centric
If you focus on these elements when you develop the content of your text messages, then you will create a stronger campaign that helps you to reach your goals. What are some messages to which customers respond well?
Appointment reminders
Coupons and deals
Event invites
VIP access 
Customer service inquiries 
Polls and services 
Although these types of messages inherently provide value and service to customers, you still want to be careful about what words you use. The right message will go above and beyond to engage with customers and give them what they want and need. However, the wrong word choice and message could lead to a lackluster response, or even worse. 
An Important Piece of Your Brand Identity 
The content you choose to send in your texting campaign needs to adhere to your brand voice and tone. This is another reason why it is important to focus on what information you provide, words you use, and message you send. Even something as simple as offering a deal or discount can either be dry or infused with your personality. For example: 
Shop our two-for-one sale. Hurry, offer ends on [date]. Click here or show this text in store.
Time to refresh your wardrobe! Take advantage of our BYGO Free sale for a new style without breaking the bank. Click here or show this text. Ends on [date].
This is another example of how the same underlying meaning can be conveyed in different ways. Infusing your messages with personality helps to cultivate a relationship with your customers and adds another dimension to your brand identity. The content you send matters. 
Texting and Content Marketing 
Integrate your texting campaign with your other marketing channels for extra benefit.
Although texting in itself may not be considered content marketing, it can be easily integrated with your content marketing efforts. Marketing across channels helps you to cross-promote other content. For example, you can send a text message with a link to your online content. Online content might include a blog post, a whitepaper, a video, a social media post, or some other component of your digital property. 
Although cross-promotion can help to increase the engagement with your potential customers, it's important to show some caution as to how often you share your other content via your text messages. Each channel should have its own unique identity. This gives people a reason to follow your business on multiple channels without getting bored. 
Therefore, save cross-promotion for the most important digital content that you feel everyone needs to see. You can do the same with your other marketing channels in regards to your texting campaign. Occasionally, let followers of your digital channels know about your texting program through a blog post, a social media post, or some other type of content. 
Even though you are only working with 160 characters, do not dismiss the importance of the actual content within your texting campaign messages. It provides additional ways to engage with customers and motivate them to purchase your goods or services. Additionally, your texting content helps you to develop relationships and enhance your brand identity. The words you choose ultimately have a lot of power in your program. So, even in such a short-form medium, content remains king.
Sign up for free and start developing strong texting content that will help you achieve your business goals.