MMS vs. SMS: What's the Difference?
By: EZ Texting

---
Are you considering SMS marketing or MMS marketing? What is the difference? When you're trying to choose between different mobile marketing techniques, you need to know who you can reach out to and what the results could be if you choose one marketing technique over the other.
What is SMS Marketing? 
Did you know that 80% of customers prefer to communicate with businesses by text? They don't want to call and be put on hold, and sometimes they get lost on your website.
You can use text marketing for far more than just sending out friendly messages to your customers. Some examples include: 
Sending out reminders to your customers about upcoming events or sales 
Sending offer codes for a free gift or a discount 
Sending a note to customers on a special occasion, such as a birthday 
Creating segmented lists so that you can develop targeted offers for your customers 
SMS Marketing: The Benefits and Drawbacks
One of the biggest benefits of SMS marketing is its accessibility. Not everyone has a smartphone, so not everyone can go and retrieve an email discount while they're out shopping. However, the majority of people have cell phones. Text is the most successful way to get in touch while customers are out and about. On average, people see and reply to a text within 90 seconds of receiving it. That means that unlike an email, which could sit in their inbox until they get home, your text message marketing campaign will get in front of your customers very quickly, and they can act on it while they're out. Text messages are low tech and high impact. They are only 160 characters, so you need to create content that will really move your readers to action.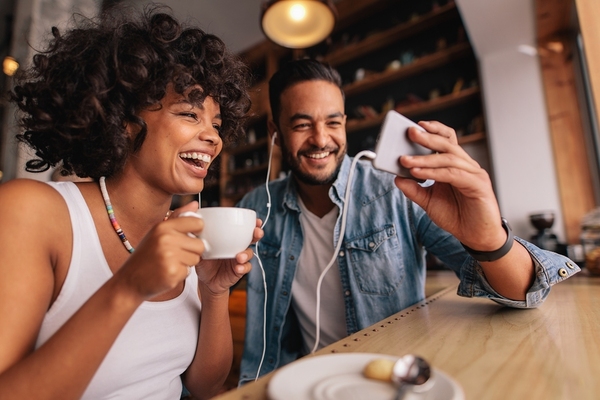 What is MMS Marketing?
MMS marketing not only involves text, but it also involves photos, audio, and video files. Whether you're a restaurant owner trying to invite people in to sample your delectable holiday treats or a hairdresser who'd like to get new clients, you can send out photos or other multimedia as well as text. Most MMS messages can contain up to 500 KB of data, which is enough for a 30-second audio or video file. 
MMS Marketing: The Benefits and Drawbacks
Do you want your customers to act on the texts you send out and remember them? Images are sticky. According to Hubspot, "When people hear information, they're likely to remember only 10% of that information three days later. However, if a relevant image is paired with that same information, people retained 65% of that information three days later." 
98% of the population has access to a mobile device that can receive MMS messages, and more than 90 percent of those people keep that device within reach. However, the recipient may not be able to receive these files on all devices easily, and they may not choose to opt into MMS messages as according to LifeWire, "files sent via MMS count against both the sender's and the recipient's monthly data limits in their phone service plans." 
Are you considering MMS or SMS text marketing? Talk with EZ Texting today. We can help you develop your SMS or MMS marketing campaigns.