The EZ Guide to Better Small Business Lead Generation
---
Lead generation refers to any action your business takes to get the contact information of—or to make a connection with—potential customers. A lead is someone who might become a customer based on previous interactions with your brand, but who has not yet bought anything from your business.
Believe it or not, leads are extremely valuable—especially when they're qualified through the lead-generation process. For instance, you can collect thousands of emails, but if the people on the other side of those addresses aren't interested in your products or services, you won't benefit from them. Better small business lead generation means attracting qualified leads and nurturing them through the sales funnel.
Why Lead Generation Matters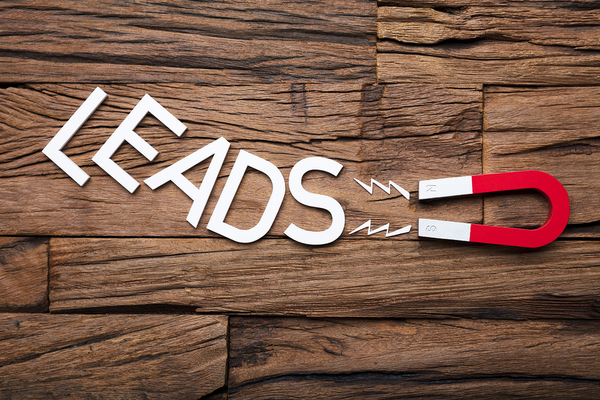 Lead generation matters because it's one of the most effective ways to bring in new customers. While you can't turn every lead into a paying customer, you'll have more luck if you create an effective lead generation strategy.
This is true in the B2C as well as the B2B space. Nearly 40 percent of respondents to a 2016 eMarketer survey revealed, after using technology for lead-generation purposes, the biggest benefit they experienced was an increase in warm leads. Other benefits included the opportunity to segment leads and greater responses to lead magnets and other offers.
Think about the leads you've already attracted to your business. Have they resulted in sales? Can you quantify their value for your business?
Probably. That's because leads are what drive the sales funnel. Without leads, you can't pursue the conversion process to turn prospects into customers.
You have to realize that consumers have become savvier. They can spot a sales pitch from 20 paces, and they're tone deaf when it comes to standard brand messaging and advertisements. This means that leads are harder to generate than ever before.
Over the last few years, the lead-generation process has undergone a tectonic shift. Where businesses used to focus on quantity—more email subscribers, more sales calls, more website traffic—they now focus on quality. They don't want to attract more leads, necessarily. Instead, they want to attract leads who have the highest probability of becoming customers.
And that's why developing better lead generation is essential for today's business owners, entrepreneurs, and marketers.
Do you want to attract more qualified leads for your business? Enter your email below for instant access to our list of can't-miss tips for boosting your lead generation strategy.
Lead Generation Tips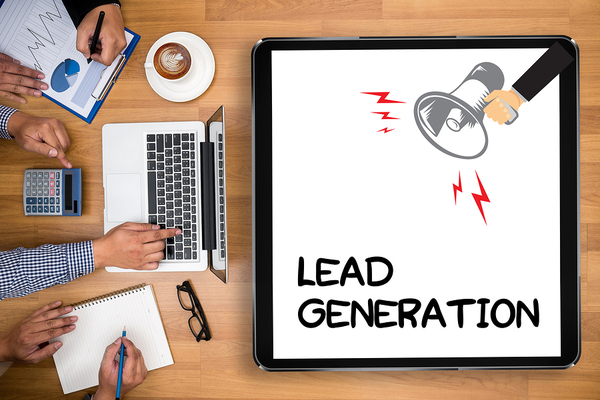 It's true that lead generation takes work. However, there are plenty of lead-generation automation options available to take some of the repetitive manual work away from your employees. Plus, if you're not actively generating leads for your business, you're giving up customers to the competition.
So how do you effectively generate leads? Let's look at some of the best practices for this task.
Create a Lead Magnet
Think of a lead magnet as the carrot on the end of a stick. You're dangling it in front of the consumer, hoping he or she will bite.
There are lots of different types of lead magnets, each of which can convince a prospective customer to give up his or her email address and other contact information. You're generally providing access to lead magnets like the following:
White papers
Ebooks
Videos
Expandable content
Tools or calculators
You let the consumer know what he or she will get, then provide an opt-in form that requests the consumer's personal information. Generally, the fewer details you request, the higher your conversion rates become for lead magnets. People might want your magnet, but they don't want to spend ten minutes filling in detailed forms.
Try collecting just names and email addresses to start. Later, you can learn more about those customers by their post-opt-in behavior.
Advertise Your Text Marketing Campaign
Emails are great for generating leads, but in some ways, text marketing is even better. Most people look at their smartphones dozens of times each day, often when they hear that familiar sound that notifies them of an incoming text.
It doesn't matter who's texting—a friend, a family member, or a brand. Consumers want to know who's trying to get in touch.
Furthermore, text marketing hasn't become nearly as saturated as email marketing. Think about the last 24 hours of your day. How many emails have you deleted without even opening them? Probably several.
The most successful small business owners have started text marketing campaigns because they see the value. They understand that a direct line to the consumer can boost conversion rates exponentially.
Host a Contest on Social Media
While social media is a relatively new lead generation strategy, it's wildly effective, especially if you hold a contest. Give away your product or service to the winner, for example, to encourage participation.
Instagram contests, for example, can require participants to post a photograph of themselves with your product. You then choose a winner at random. It's a great way to expand brand visibility, acquire new followers, and usher new leads through the sales funnel. Since mobile marketing has become increasingly relevant, social media offers an attractive option for lead generation.
Send Direct Mail
Lead generation doesn't always have to revolve around online strategies. In fact, some of the oldest tricks still work the best, such as direct mail.
Send a postcard or other piece of literature to prospects. Ask them to opt into your text marketing campaign, for example, and give them a unique code so you can track your direct mail strategy's effectiveness.
Qualifying Leads for Better Results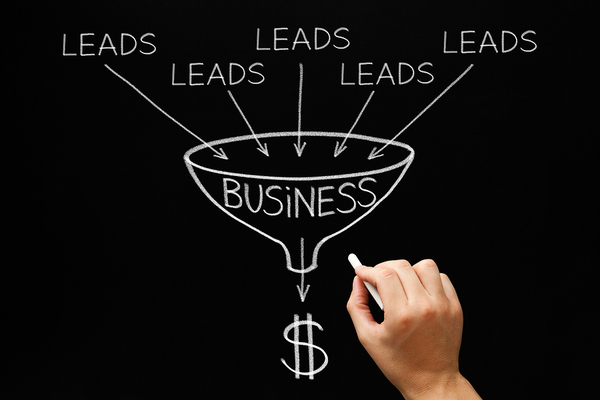 Now that you're familiar with lead generation, how do you qualify those leads? We mentioned before that warm and hot leads are far more valuable than cold or indifferent leads, but how do you know the difference?
Start With Buyer Personas
What does your target consumer do for fun? For work? How does he or she spend money? What factors influence his or her buying decisions?
Buyer personas help you separate qualified leads from cold leads. They show you what you're looking for in a lead so that you don't waste time nurturing leads who won't end up handing over their cash.
Recognize Intent
Some people will part with their email addresses just to get your lead magnet, discount code, freebie, or another incentive. They're not really interested in your product or service.
To qualify leads, you need to focus on intent instead of mere expressions of interest. 
A qualified lead will visit multiple pages on your website, fill out contact forms, browse your sales pages, and follow you on social media. These are the leads on which you should spend the most time.
Ask the Right Questions
Depending on your industry, your sales team might contact leads directly. They can learn to separate qualified leads from their unqualified counterparts by asking the right questions.
A few examples include:
What order quantity are you considering?
What exactly are you looking for in [product or service]?
Who is the ultimate decision-maker?
By asking these types of questions, you can gauge genuine interest and make contact with the right person. Use these questions when your sales team follows up with leads from a direct-mail campaign or other strategies.
Set Internal Parameters
Sometimes, qualifying leads has nothing to do with the customer, but more to do with your business. For instance, you know what types of customers you want to work with. You might disqualify leads based on certain criteria, such as:
Geography
Income
Demographics
Past behavior
You can set these internal parameters to make sure your sales team doesn't waste time on customers who don't fit with your buyer personas.
Follow Online Behaviors
Certain metrics—such as bounce rates, click-through rates, time on page, and pages visited—can help you qualify leads. Customers who are ready to buy typically spend more time on your site as well as on individual pages. They don't bounce away the moment they hit a landing page, and they click through when they receive emails from your brand.
Conclusion
It's true that lead generation has become slightly more complicated as technology advances and consumers become warier. That's why you need more sophisticated solutions.
From email and text message marketing to lead magnets and direct mail campaigns, there are plenty of ways to bring in more leads. Then, once you've captured contact information, you can qualify the top leads and begin nurturing them toward the sale.
Always remember that a lead or prospect is not a customer. You need revenue to keep your business alive, so take every precaution possible to ensure that you're driving leads toward conversions and that you don't waste time on dead ends.
Ready to give your lead-generation strategy some rocket fuel? Sign up for free and give EZ Texting's text marketing technology a spin. You won't be sorry.
Join the 210,000 customers who have used SMS marketing to connect with their audiences.